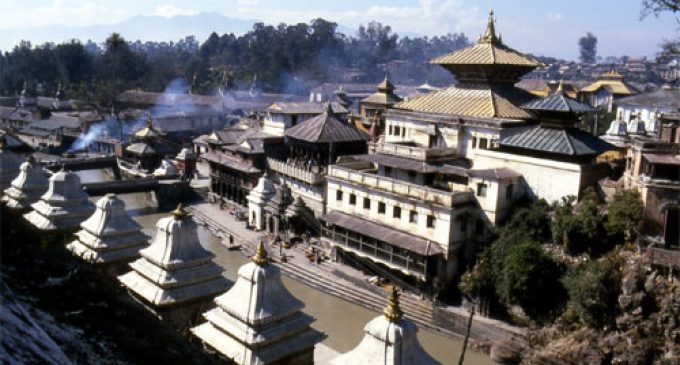 Kathmandu, Aug 4 India will provide assistance to set up a dharamshala for pilgrims at the famed Pashupatinath temple here and also help preserve old monuments in the temple complex.
This was stated Monday in a joint statement issued at the end of Indian Prime Minister Narendra Modi's two-day visit to Nepal.
Modi prayed at the temple and gifted 2,500 kg of sandalwood to the shrine earlier in the day.
The statement said India will soon start constructing the dharamshala or rest house through government assistance.
India also "offered to assist in the conservation and restoration of old monuments in the complex as well as in providing sanitation and hygiene facility".
The Pashupatinath temple is located on the banks of Bagmati river and is the oldest Hindu shrine in Kathmandu.
Dating back to 400 A.D., the temple houses a sacred linga of Lord Shiva. The complex also has a Ram temple and a Vaishnav temple.
Priests at the temple have come for some 350 years from southern India.
India also offered to assist in developing holy sites such as Janakpur, Baraha Chhetra and Lumbini, and link Lumbini — the birthplace of Buddha — with the Buddhist circuit of India.