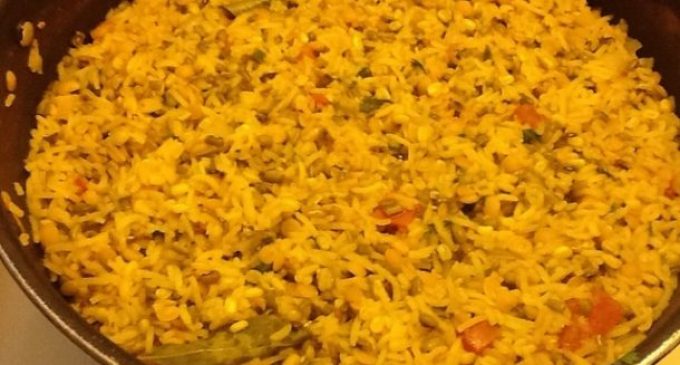 New Delhi, Nov 1 (IANS) The government has decided to designate the humble "khichdi" as the national dish to popularise it in global markets for commercial promotion.
During the World Food India conference, well-known chef Sanjeev Kapoor will attempt to create a world record by preparing 'Brand India Khichdi' using 800 kg of grains in a giant kadhai (wok).
The conference will be held here from November 3-5.
The home-cooked staple food symbolises India's great culture of unity in diversity, said Minister for Food Processing Industries Harsimrat Kaur Badal during a curtain raiser event for the conference.
"Khichdi is considered nutritious, healthiest food in India and it is is eaten by poor and rich alike, irrespective of their class. It symbolises India's great culture of unity in diversity. So it has been selected as the brand of Indian food," Badal said.
Over 50 persons will be involved in the preparation of khichdi during the global conference, which will be slow-cooked by steam.
The Brand India Khichdi will be prepared using ingredients like rice, moong beans, amaranth, jowar, bajra, barley and Indian spices.
It will be distributed to visitors including ambassadors and delegates from over 60 countries.
The government has plans to popularise khichdi and its recipe in restaurant and kitchens throughout the world by Indian Foreign Missions.