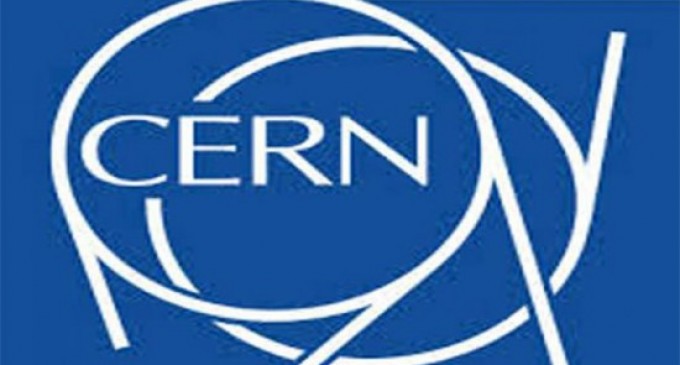 Kolkata, May 2 Ending months of speculation, the central government has given the green signal for India's associate membership to CERN, the world's largest particle physics laboratory, a top ministry official said on Saturday.
"The government has approved India's associate membership of CERN. But it will take about a year for formalities to be completed. Because now it will be for the CERN council to go through the formalities. That is the normal time," a scientist with the science and technology ministry told the media here at the Bose Institute.
He said the approval came at the end of March.
The official was visiting the Bose Institute along with Union Science and Technology Minister Harsh Vardhan.
In February, CERN (European Organisation for Nuclear Research) director general Rolf Dieter Heuer had informed the media here that India was in the last stage of applying.
Heuer had said India, which has observer status, would be committing a mistake if it did not bid for CERN's associate membership.
Observer status allows non-member states to attend council meetings and to receive council documents without taking part in the decision-making procedures of the organisation.
As an associate member, India would be entitled to attend open and restricted sessions of the organisation.
To be an associate member, India will have to pay close to $11 million annually.
Pakistan steered ahead of India in December last year and inked a deal on CERN's associate membership subject to ratification by its government.
CERN discovered the Higgs Boson (popularly known as god's particle) at its Large Hadron Collider (LHC) facility – the world's most powerful such – which lies in a tunnel beneath the Franco-Swiss border near Geneva.
Today, CERN has 21 member states, and Romania is a candidate to become a member. Serbia is an associate member, while Pakistan will be the only one with such status from Asia.
The ministry official said India's participation with CERN "continues" and it will also be involved in the upgradation of two of its detector experiments – CMS and ALICE.