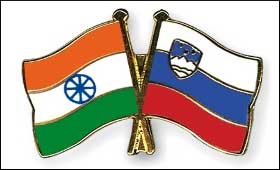 New Delhi, May 20  In its fight against black money stashed abroad, India has signed a protocol with European Union member nation Slovenia to make changes to the Double Taxation Avoidance Convention between the two countries, an official statement said here on Thursday.
The protocol, for avoidance of double taxation and preventing fiscal evasion, was signed on Tuesday in the Slovene capital Ljubljana.
"The Protocol will broaden the scope of the existing framework of exchange of tax related information which will help curb tax evasion and tax avoidance between the two countries," an Indian finance ministry release said.
"It will also enable mutual assistance in collection of taxes," it added.
The confidentiality, or secrecy, clause in such treaties forbids sharing of details obtained under these with other law enforcement and investigation agencies.
India has double-tax avoidance treaties with over 95 countries and plans also to sign with others. The major countries with which it has signed these agreements are the US, Britain, the UAE, Canada, Australia, Saudi Arabia, Singapore, Switzerland, New Zealand and Mauritius.