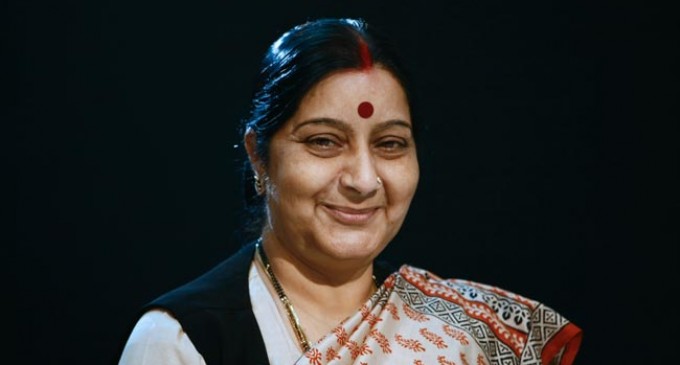 New Delhi, Dec 29  External Affairs Minister Sushma Swaraj on Monday described Iran as an important partner of India and called for enhancement of bilateral economic cooperation in energy, infrastructure and trade and commerce.
Co-chairing the 18th session of the India-Iran Joint Commission Meeting (JCM) here with Iran's Minister of Economic Affairs and Finance Ali Tayebnia, Sushma Swaraj underlined the efforts underway to enhance bilateral economic cooperation in energy, infrastructure – including shipping, ports and railways — and trade and commerce, an official statement said.
"She stressed that connectivity afforded by Indian participation in Chahbahar port will facilitate linking Afghanistan and Central Asia with India," the statement said.
"The Iranian side suggested participation of India's public and private sectors in development of Chahbahar port and Chahbahar Free Trade Zone (FTZ) and in setting up industrial units in the FTZ."
Sushma Swaraj emphasised on the need for early completion of all necessary procedures for India's participation in Farzad-B gas field in Iran and pointed out India's desire to participate in other oil and gas explorations in the west Asian nation as well.
"The two ministers reviewed the progress in trade and economic cooperation and a number of related matters, and discussed the possibilities in cooperation in railways, including by supply of rails, rolling stock, signalling and other works and India's participation in Chahbahar-Zahedan-Mashhad railway line," the statement said.
The JCM was preceded by meetings of the Joint Working Group (JWG) on trade and Commerce (November 18-19), Joint Working Group on energy (December 26) and Joint Working Group on infrastructure (December 26).
Earlier on Monday, Taiebnia called on Prime Minister Narendra Modi, who warmly recalled his meeting with the Iranian President Hassan Rouhani in Ufa earlier on the sidelines of the Brazil, Russia, India China, South Africa (BRICS) and Shanghai Cooperation Organisation (SCO) summits in Ufa, Russia, this year and reiterated the keen desire of India to expand its economic cooperation with Iran.