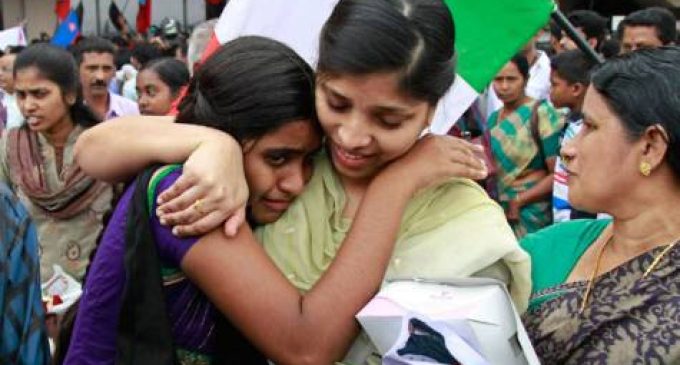 New Delhi, July 23 Days after rescuing 46 nurses who were in the control of Sunni jihadists in Tikrit, India has rescued 58 more nurses from violence-hit Iraq in an "extremely difficult" operation, an official said Wednesday.
External affairs ministry spokesperson Syed Akbaruddin said the 58 nurses were "brought out through the land route" in batches over the last three weeks.
The rescue operation was undertaken in "extremely difficult circumstances … through friends in Iraq", he said.
On the 39 Indian workers still held captive in Mosul, the spokesperson said the government was working "at all levels" to ensure their release.
He said the Indian government was working at the diplomatic level and at the ground level, but declined to reveal details.
Earlier this month, the 46 nurses, all from Kerala, were brought back from Iraq.
The nurses had been stranded for weeks at a hospital in Tikrit, that was overrun by militants of the Islamic State of Iraq and Syria (ISIS), now called the Islamic State (IS).
The nurses were taken to Mosul by the IS militants, who later took them to Erbil and released them.
The release followed prolonged negotiations by the Indian government through their interlocutors, including friends in the region.