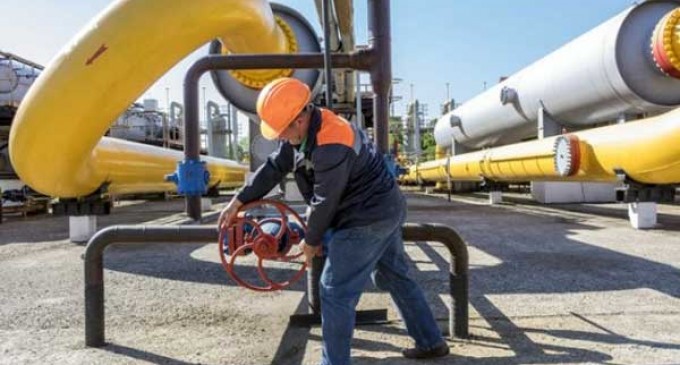 New Delhi, May 3  India has re-negotiated favourably its LNG agreement with Qatar to bring down the cost of importing natural gas to less than $5 per unit from $12.
This was effected by an agreement signed here between state-run joint venture Petronet LNG and Ras Gas of Qatar in late-December last year, Petroleum Minister Dharmendra Pradhan told the Lok Sabha in a written reply.
"Earlier, the prices during 2015 were in excess of $12 per mBtu (million British thermal unit). The current price applicable under the contract works out to less than $5 per mBtu based on prevailing crude prices," he said.
The revision, applicable from January 1, has led to making liquefied natural gas (LNG) cheaper for the end consumers, he added.
In return for the renegotiation, Petronet LNG has signed an agreement for additional import of 1 million tonnes of LNG per year for about 12 years with effect from January 1, 2016 at the prevailing market prices, Pradhan said.
He also said Ras Gas will also not seek Rs.12,000 crore from Petronet for under lifting LNG by 38 percent.
"RasGas and Petronet LNG Ltd agreed to reschedule the LNG quantity not taken by Petronet LNG Ltd during 2015 to a future period and RasGas has agreed to waive the take or pay liability under the contract for the year 2015," he said.
The new contract is effective from January 1, 2016 and ends in 2028.
"Going by the old long-term gas contract price, we have succeeded in renegotiating a benefit of Rs.16,000 crore in this calendar year," Pradhan had said in his address here at the signing of the modification to the gas sale-purchase agreement.
Meanwhile, the price of non-subsidised cooking gas, which consumers buy after exhausting their quota of 12 cylinders per year, was raised on Sunday by Rs.18 per 14.2-kg cylinder. It now costs Rs.527.50 in Delhi as against Rs 509.50 previously. Rates vary according to different local levies.
The hike comes after three straight monthly reductions. Prices were last cut by Rs.4 on April 1.