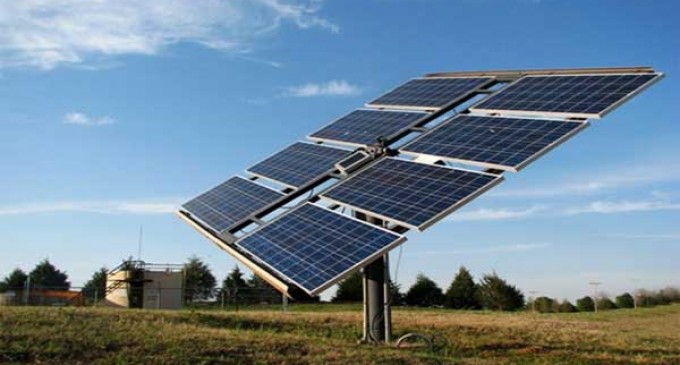 New Delhi, April 12  In a move that could hit Chinese goods, India is planning to restrict import of "inferior" quality solar products, an official said on Monday.
"We are working to impose quality standards on all the imports. We are working on the legal aspects of this, to get that quality order issues so we can restrict poor quality products from being imported here," said Joint Secretary, New and Renewable Energy, Tarun Kapoor at at The Energy and Resources Institute's (TERI) flagship project "Lighting a Billion Lives" here.
He said that his ministry is shifting its focus from subsidies to standards and quality solar products including solar panels and services in the market.
The Indian solar market, which often dubs Chinese panels as 'e-waste', had been demanding quality regulation. Inferior quality Chinese solar panels and other solar products, often sporting fake insignia of Indian products, last only a few months. According to Indian entrepreneurs, Chinese products dominate the Indian solar market with 60 percent share, as they are sold more than 50 percent cheaper than Indian solar products.
"MNRC is focusing on standards and quality. We will discontinue the subsidy model, so we will have better quality products in our market," said Kapoor.
"We have to look at the quality of these products and try to ensure that only good quality product reaches the market. All the stakeholders have to play a role, because the need is to create consciousness.
"People should know that the cheap product are going to last only for a while. While quality solar products work for five years and if they have options to change the battery and services, then a user could extend the age of product to 15 years," he said.
India's solar energy programme and market is considered one of the world's largest and fastest renewable energy programmes. At present India generates around 5,000 MW of solar energy while it targets generating to 100,000 MW by 2022.
"Lighting a Billion Lives" (LaBL), supported by the ministry, aims to connect 10 million people with solar energy by 2018. The convention was jointly organised by TERI, Britain's department for international development, and Smart Villages, another TERI initiative.
Under the initiative, TERI has created a network of around 100 NGO partners across the country, trained and supported over 250 energy entrepreneurs.