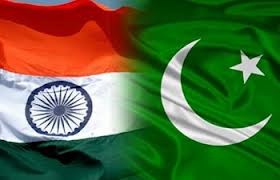 New Delhi, July 23 Foreign secretaries of India and Pakistan are to meet in Islamabad Aug 25, in a major forward movement in reviving stalled peace talks two months after the meeting between Prime Minister Narendra Modi and his Pakistani counterpart Nawaz Sharif.
The date and venue of the talks was decided Wednesday during a telephonic talk between Indian Foreign Secretary Sujatha Singh and her Pakistani counterpart , said external affairs ministry spokesperson Syed Akbaruddin at a briefing here.
Modi and Pakistan Prime Minister Sharif, during their talks here May 27, a day after the swearing in ceremony of the Indian prime minister, agreed to re-start foreign secretary level talks that have been stalled since the firing incidents on the Line of Control.
During her talk with her Pakistani counterpart, Sujatha Singh raised the issue of firing on the Line of Control in which an Indian soldier was killed Tuesday.
She told Aizaz Ahmed that such incidents would act as impediments to the peace process.
According to the spokesperson, the Indian foreign secretary said that it would be difficult to hold meaningful dialogue alongside the sound of bullets being fired on the border and that peace and tranquility on the LoC is one of the most important Confidence Building Measures, the spokesperson added.