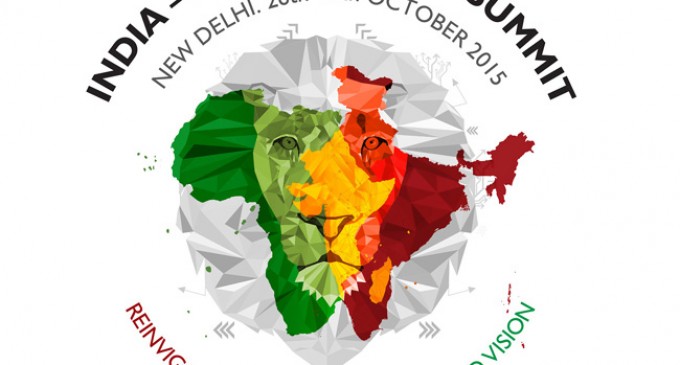 New Delhi, Oct 28 (IANS) Heralding a new chapter in India's seven centuries-old relations with Morocco, the Federation of Indian Export Organisations and the Moroccan Centre for Export Promotion (Maroc Export) have signed a Memorandum of Understanding (MoU) here during the ongoing India-Africa Forum Summit.
The MoU will allow cooperation and exchange of information related to trade, technical transfer and economic cooperation.
Maroc Export, which has brought a 50-member Morocccan business delegation here, signed a second MoU with India's PHD Chamber of Commerce "to create synergies between the two organizations for the benefit of the companies residing in their respective countries."
The business delegation visit and the agreements reflect both countries desire to expand the phosphate-centric trade relationship to other sectors. Morocco's King Mohammed VI is attending the third India-Africa Forum Summit (IAFS) to consolidate Morocco's relationship with India.
Morocco-India trade relations have also scored a steady growth. In 2014, trade between the two countries stood at $1.36 billion, with India's exports to Morocco amounting to $500.5 million, while imports were valued at $855.8 million.
The balance of trade is generally in favour of Morocco because of India's imports of phosphoric acid and rock ph'sphate. India sources a large chunk of its rock phosphates and phosphoric acid requirements for its fertiliser industry from Morocco, the world's biggest phosphate exporter.
India is seeking to explore new ways to expand in energy and infrastructure, as well as innovation and technology, where Morocco ranks second in Africa.
India's ties with Morocco, that date back to the 14th century visit of Moroccan traveller Ibn Batuta, got a major revival with the 2014 visit of then external affairs minister Salman Khurshid, which also underscored the strategic and economic importance of the North African country.
On Thursday, India's Amity University is slated to sign memoranda of cooperation respectively with Morocco's Al Akhawayn University and ESCA School of Management for exchange in the field of higher education.