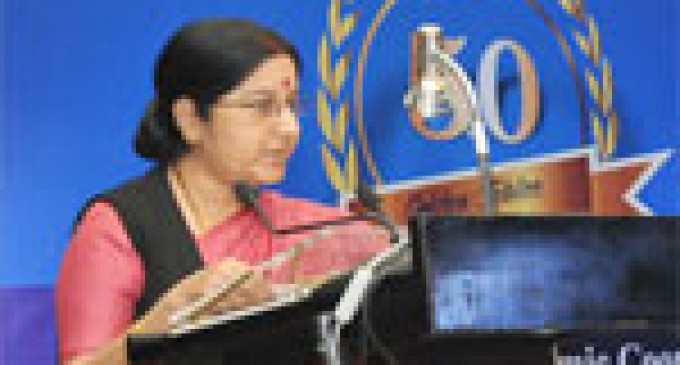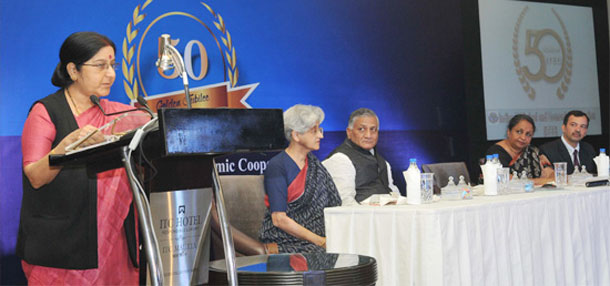 New Delhi, Oct 22 India celebrated 50 years of a unique initiative — of sharing its developmental experience gained since its independence — with other nations in the form of the ITEC programme.
Under the Indian Technical and Economic Cooperation (ITEC) and its sister programme — the SCAAP or Special Commonwealth Assistance for Africa Programme, and the Technical Cooperation Scheme of Colombo Plan — more than 160 countries are invited to share in India's developmental experience.
Speaking at an event to mark the occasion Tuesday, External Affairs Minister Sushma Swaraj said ITEC has helped train thousands of participants from across the world and helped in capacity building of a large number of nations during the five decades of its existence.
She suggested that the ITEC partner institutions undertake a review of their association with the programme and provide a feedback to the ministry on how the efficacy and impact of the capacity building schemes can be further enhanced.
The minister said the ITEC participants should stay in touch with the alumni after their return to their countries to strengthen the network of friendship created by ITEC and to make their learning a truly lifelong experience.
She also suggested that the ITEC institutions organise a series of events to mark the golden jubilee year and utilise the opportunity to reconnect with the alumni.
"The ITEC programme was commenced in 1964 as an expression of India's solidarity with fellow developing countries of the south. It was started with the belief that developing countries should assist each other, since they traverse similar paths of development and their knowledge and experience would be especially relevant to other fellow developing countries," she said.
Sushma Swaraj also said that work is on to create a new online ITEC portal which will simplify the processing of ITEC applications, provide a platform for ITEC alumni to interact and also provide feedback to the Indian missions and the MEA officials.
She said: "ITEC alumni are our goodwill ambassadors and it is apt that this important work to e-connect with them is being undertaken in the golden jubilee year."
Participants of different ITEC programmes from different countries put up a colourful cultural show on the occasion, including dancing to Alisha Chinai's "Made in India" song.
In 2013-14, India offered over 10,000 scholarship slots under the ITEC/.
There are 47 training institutions in India which run more than 280 training courses in diverse subjects ranging from information technology, public administration to election management, small and medium enterprises, rural development and others.