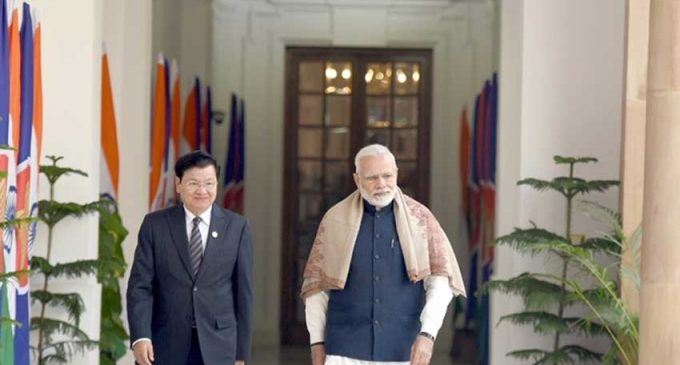 New Delhi, Jan 27 (IANS) Cooperation in development aid and trade were among the issues discussed during a bilateral meeting Prime Minister Narendra Modi held with his Laos counterpart Thongloun Sisoulith here on Friday.
"Long-standing, friendly and mutually supportive relations," External Affairs Ministry spokesperson Raveesh Kumar tweeted.
Kumar said Modi and Thongloun discussed development cooperation and partnership in trade and human resource development.
India-Laos trade stood at a little over $233 million in 2016-17.
India is a major development aid partner of Laos and Laos supports New Delhi in major international issues, including its claim for a permanent seat in the UN Security Council.
Earlier, Thongloun was among the 10 Heads of State or government of the Association of Southeast Asia Nations (Asean) members who attended this year's Republic Day celebrations here as guests of honour, a first in independent India's history.
The Laos leader, who arrived here on Wednesday, participated in the Commemorative Summit hosted by New Delhi on Thursday to mark the 25 years of the India-Asean Dialogue Partnership.