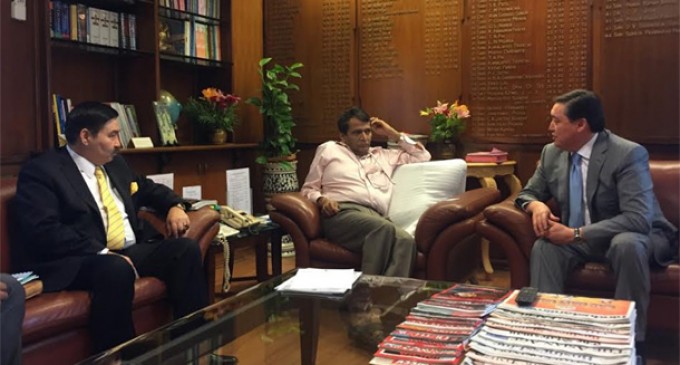 New Delhi, June 15 A delegation of Kazakh National Company "Kazakhstan Temir Zholy" headed by the President Askar Mamin visited India from 10th to 11th June 2015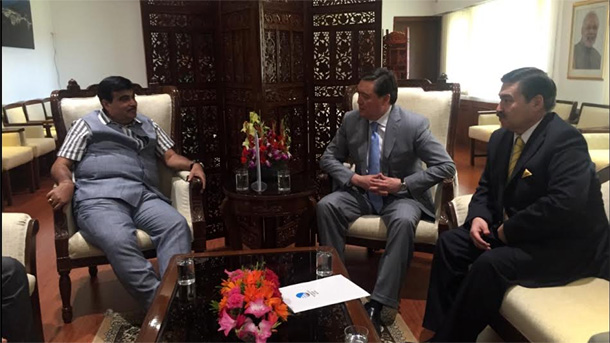 The purpose of the visit was to determine the transport capacity between the two countries, considering development of the corridor "North-South" and the possibility of formation of an effective supply chain for trade flows between India and the largest markets of the Eurasian continent.
During the visit, Askar Mamin held meetings with Minister of Shipping and the highways of India Nitin Gadkari ant Minister of Railways of India Suresh Prabhu. The sides discussed prospects of development of transport cooperation between the two countries, as well as the reached agreements designed to facilitate the movement of goods with using the vast potential of railway Kazakhstan – Turkmenistan – Iran, as a part of transport corridor "North-South" and enable access to the Indian market.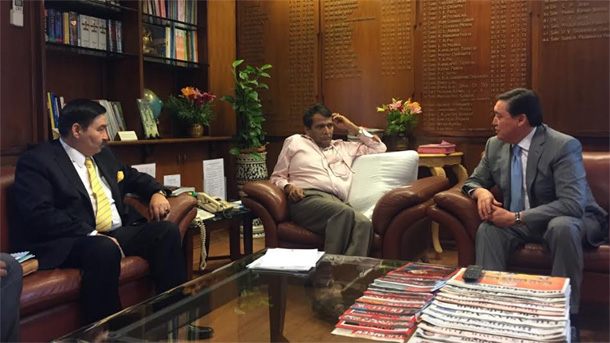 In addition, in the office of the Federation of Chambers of Commerce of India, consisting of more than 80 industrial, commercial and transport associations, was held a presentation of logistical opportunities for export-import operations in the region for business circles of India.
The delegation of "Kazakhstan Temir Zholy" visited the seaport of Mundra, got acquainted with the development projects and held talks with the major logistics companies.
The meeting was also attended by the Ambassador of Kazakhstan in India Bulat Sarsenbayev.