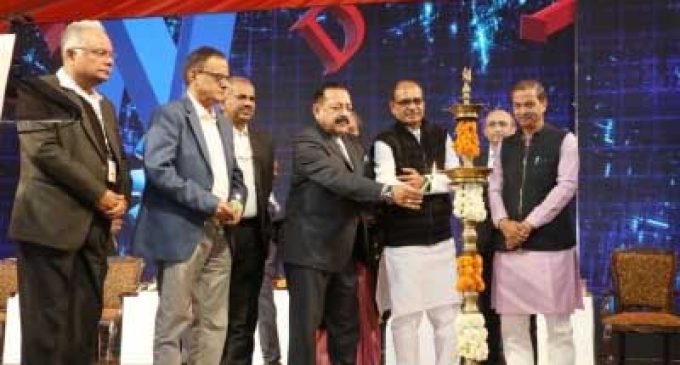 Bhopal, Jan 21 (IANS) The India International Science Festival, an annual flagship programme of the Union Ministry of Science and Technology in collaboration with the Madhya Pradesh government, got underway at Maulana Azad National Institute of Technology (MANIT) here on Saturday.
Chief Minister Shivraj Singh Chouhan lightened the ceremonial lamp in the presence of hundreds of scientists from across the country.
Promotion of science and technology among the general public and celebrating science as a festival is said to be the aim of the four-day event.
As per the information, ISRO Chairman S. K. Somanath, CMD of Bharat Biotech Krishna Ella along with many scientists will attend the event.
Union Minister of State for Science and Technology Jitendra Singh is also likely to participate.
CM Chouhan said that the Indian International Science Festival being held in Bhopal should be used to develop the scientific attitude of the students of the state.
"This event will help in understanding scientific concepts and attracting youth towards new trends in science. The effort should be that the students get inspiration and guidance from this event. India's ancient scientific contribution and outlook should also be presented in the festival," Chouhan said.
He also asserted that the achievements made by the youths of Madhya Pradesh in the field of Science should be publicised using social media. All science colleges, engineering colleges, polytechnics, ITIs etc. of the state should be linked virtually with the various activities to be held in the festival.