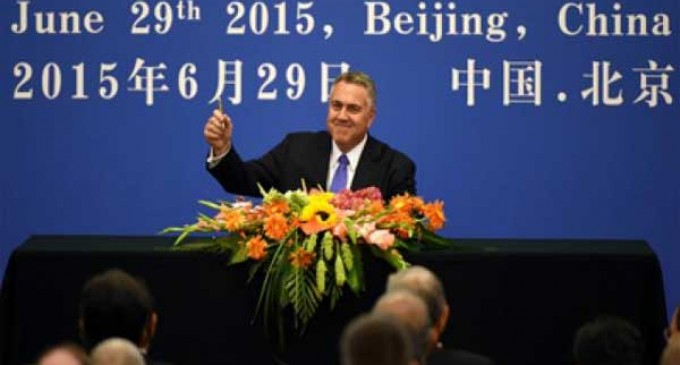 Beijing/New Delhi, June 30 India on Monday signed the Articles of Agreement for establishment of the Asian Infrastructure Investment Bank (AIIB) at a ceremony in Beijing.
At the event held at the Great Hall of the People, 57 prospective founding member countries gathered for the ceremony and 50 countries signed the Articles of Agreement.
The Articles will remain open for signature for the remaining seven countries till December 2015, said an official statement from the Indian embassy in Beijing.
Indian envoy Ashok K. Kantha led the Indian delegation and signed the Agreement.
Following the signing ceremony, the heads of delegations of all 57 countries met Chinese President Xi Jinping.
A special ministerial meeting was also held in the afternoon chaired by Chinese Finance Minister Lou Jiwei.
India had signed the memorandum of understanding for establishment of the AIIB in October 2014 along with 21 prospective regional founding member countries.
India will be the second largest shareholder of the bank, after China, amongst the 57 prospective founding members that attended the ceremony.
The AIIB will be headquartered in Beijing and is expected to be operational by 2015-end with an initial authorised capital stock of $100 billion.