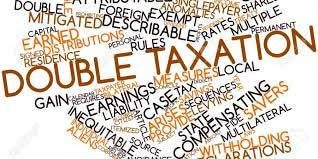 Beijing, March 19 (IANS) India and Hong Kong on Monday signed an agreement to avoid double taxation and prevent tax evasion.
India's Ambassador to China Gautam Bamabwale and Hong Kong's Financial Secretary Paul Chan Mo signed the treaty.
A former British colony, Hong Kong is a special administrative region of China which enjoys a high degree of autonomy under which it has an independent taxation system.
The agreement is "for the avoidance of double taxation and the prevention of fiscal evasion with respect to taxes on income", the Indian Embassy in Beijing said.
"This agreement will stimulate the flow of investment, technology and personnel from India to Hong Kong Special Administrative Region and vice versa, prevent double taxation and provide for the exchange of information between the two contracting parties," the statement said.
"It will improve transparency in tax matters and will help curb tax evasion and tax avoidance," it added.