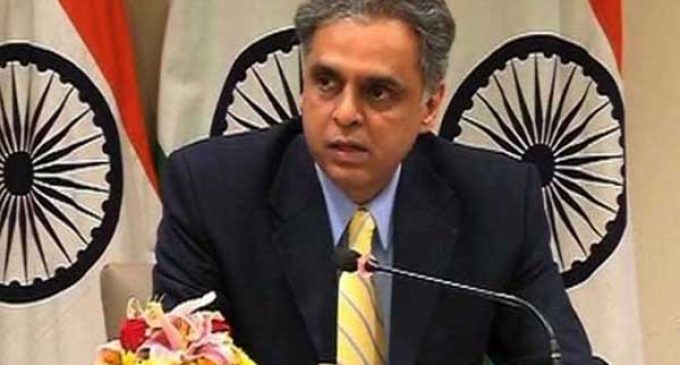 United Nations, Feb 7 (IANS) India has hit out at the secretive functioning of Security Council sanctions committees, which operate in a "subterranean universe" with no accountability, and called for reforms to make their decision-making transparent.
The "decisions of the Sanctions Committees are taken beyond the gaze of public knowledge, with no explanation of the inputs that go into their decision making," India's Permanent Representative Syed Akbaruddin told the Council on Tuesday. "For want of a better depiction, it would appear these committees form the 'subterranean' universe of the Council."
The criticism was directed primarily at the UN's failure to declare Maulana Masood Azhar, chief of Pakistan-based Jaish-e-Mohammed (JeM), a global terrorist because of China's veto in the so-called 1267 Sanctions Committee that deals with the Islamic State, Al Qaeda, and associated individuals groups. However, Akbaruddin did not directly mention the committee or China.
Akbaruddin focused on the 14 Sanctions Committees during the session on the working methods of the Security Council convened by its current president, Kuwait.
"The principles of anonymity and unanimity reign in this subterranean universe" unlike in the Council where vetoes are cast openly and explanations are publicly give, he said.
"None, except the members of this subterranean universe, are aware of the use of a veto while deciding on a reference made to any of the Sanctions Committees," he said. And "no rationale is provided for such anonymous vetoing of a submission."
"Such is the effective impact of this anonymous veto that a proposal that has been blocked is not even made public."
Even though the decisions are binding on all the members of the Security Council, countries outside the Council are not aware of the total number of decisions made by these Sanctions Committees, he said.
He estimated that last year 53 individuals and 19 entities were added to the sanctions list but said that it is not know how many were blocked from being listed.
The committees do not have uniform rules about how they operate and about the appeals or oversight, he said.
Seven of them have provisions – some of them vague – for referring cases when there is no consensus to the Council and only one of them has an ombudsperson, he said. The 1267 committee has aan ombudsperson to whom appeals can be made.
"Clearly, there exists a case for the Council to address the anomalies in the working methods of its subterranean universe of Sanctions Committees," Akbaruddin said. "These anomalies not only affect the efficiency and credibility of the work of the Council, but also impacts on the larger membership who are to implement Council's decisions."