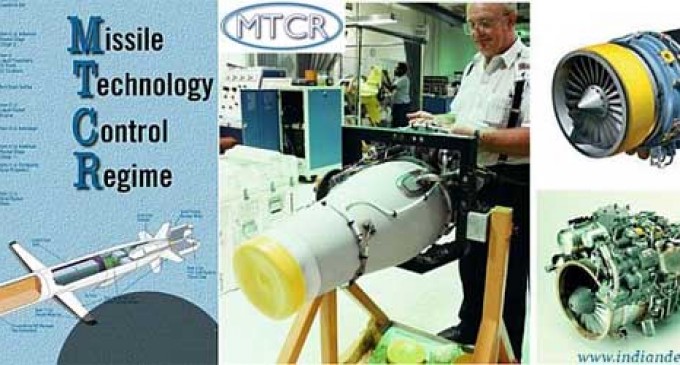 New Delhi, June 27  In a diplomatic success, India on Monday became a full member of the Missile Technology Control Regime (MTCR), three days after it failed to join the Nuclear Suppliers Group (NSG) following China's opposition.

"India has joined the Missile Technology Control Regime (MTCR) this morning. The MTCR Point of Contact in Paris has conveyed the decision regarding IndiaÂ's accession to the regime through the Embassy of France in New Delhi as well as the Embassies of The Netherlands and Luxembourg," the Ministry of External Affairs said.

India became the 35th member of the MTCR, of which China awaits membership. 

India first applied for the membership in 2008 and China in 2004.

"India would like to thank each of the 34 MTCR Partners for their support for the membership," the MEA added.