By TN Ashok   Diplomatic Editor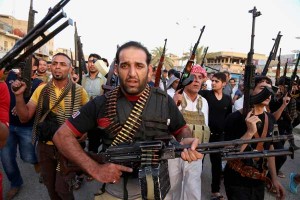 New Delhi, June 18 : India today officially confirmed that forty of its construction workers working for a Turkish firm Tariq Noor  Al Huda were kidnapped in Mosul district of Iraq in the wake of hostilities between terrorist outfits and nationalist forces , but they remained "largely contactable" even as no ransom note had been received from anyone so far.
An External Affairs Ministry spokesman told newsmen today that confirmation of such a kidnap of Indian workers came from intelligence reports and also from the humanitarian organisation International Red Crescent working in Iraq though it was not able to either confirm the time of kidnap or the locations where the workers were being held.
While it could not be clearly established where the workers hailed from India, the spokesman said that it was believed that a large part of them were from Northern India particularly from the state of Punjab. He also confirmed that several states were directly trying to coordinate rescue efforts of work force hailing from their region and said "these are complementary efforts to the centralised effort and not competitive efforts.
Expressing concern over the deteriorating security situation in Iraq, the spokesman said India will not close down its diplomatic mission in Baghdad but only take steps to enhance our presence to ensure safety and security of the large number of Indians working there. Former diplomat in Iraq Suresh Reddy is proceeding to Baghdad to help Iraqi authorities in locating, evacuating and ensuring safety of Indians there.  
MEA spokesman Syed Akbaruddin said there were about 10,000 Indians now in different parts of Iraq and most of them were not located in the areas where hostilities were taking place. A hundred of them maybe "were located in such areas where security was endangered.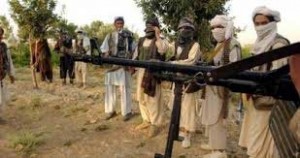 On news reports that some 46 nurses who went from India to work in hospitals there were stranded in Tikrit district which had been overrun by Islamic fundamentalists in their face off with nationalist forces, the spokesman said steps were being taken to evacuate the nurses to places of safety and arrangements to repatriate them to India. "But a large number of such nurses have expressed their desire to stay back in Iraq", he said.
The nurses are all stranded in Tikrit, now under militant control, with many of them holed up in hospitals they work in.
Nurses contacting the Indian media said they had been treating people wounded in fierce street fighting. The Red Crescent, a humanitarian group, has contacted the nurses and is providing assistance, Akbaruddin said.
International media reports suggest that ISIL fighters, who aim to establish a Muslim caliphate across the Iraqi-Syrian frontier, launched their revolt by seizing Mosul, and have swept through the Tigris valley towards Baghdad.
Fuel Crisis Follow Iraq Hostilities, Fears over Continued Fuel Supplies
Hostilities in Iraq has reportedly shut Iraq's biggest refinery at Baiji, hitting fuel and power supplies. On questions on how India was making plans to avert a fuel crisis should imports of crude from Iraq stop, the MEA spokesman said he was not competent to comment on inter-ministerial issues but felt that the concerned departments in the government must be drafting emergency plans to deal with the situation.
Most of India's crude oil is imported from west Asia from countries such as Saudi Arabia, Oman, Iraq and Iran which is about four million barrels a day. A large consignment of petroleum products are also imported from these countries. Most of the crude imported from the Middle East is processed in the refineries of the state owned Indian Oil Corporation Ltd (IOCL).
Fears of uncertainty over continued supply of crude oil from Iraq and a possible spurt in the prices of the commodity in the Middle Eastern markets loomed large following the hostilities in Iraq. As it is officials at the finance ministry and the oil and gas ministry are looking at desperate measures to cut the country's oil costs by nearly US $20 billion ever since the Indian rupee went into a tail spin and stabilised at Rs 60 to a US Dollar. The currency fluctuation has pushed up the oil import bill by a whopping 50%, oil industry sources said.
India's crude oil import bill was US $144 billion last fiscal, exerting considerable pressure on the fragile US $ 333 billion reserves of foreign exchange in the federal bank.  Bulk of India's import costs were accounted for by crude oil imports. India, claimed to be Asia's 3rd largest economy after Japan and China, imports about 80% of its oil, which accounts for about 30% of its energy needs.
And this has hit India hard as the rupee careened 20% to record lows near 70 to the dollar last year. India's economy is beset with decade's lowest growth rate, a record current account deficit (CAD) and a rising fiscal deficit.
International media reports claim that International oil prices gained 15% over the same period. In rupee terms, the Brent oil benchmark gained 50% even as faith in emerging market growth began to sink even as the U.S. Federal Reserve signalled a possible withdrawal of its monetary stimulus.
India's fuel subsidies is an area where money can be saved and its possible that Finance Minister Arun Jaitley will take a serious look at how to curtail the same when he presents the country's 2014-15 budget in July first week.
Raising retail oil prices is a quick fix solution to overcome the problem of subsidies and bail out the national oil companies from this additional burden which was eating into their profit lines. But this is largely a political problem which no political party has been able to successfully tackle. Households pay a fraction of the cost of manufacture for using LPG cylinders marketed at heavily subsidised prices by the national oil companies.
If US $4.3 billion in oil costs had to be saved, then the government would have to effect an Rs 5 hike per litre, or about 10%, in diesel prices. As Prime Minister Narendra Modi has said that people should be prepared to face harsh economic measures to keep the economy healthy, it's quite possible that the finance ministry and the oil and gas ministry have worked out a joint plan to hike prices of petrol and diesel in the budget.
The Rupee depreciation has devastated most national oil companies in India leaving them with no other option but to pass on the costs to customers, sources in a leading state owned oil refining company said adding state-owned retailers sell diesel at subsidised prices that are currently about 10 rupees per litre below estimated true market levels.
Kerosene, described as the poor man's fuel in India, is the most heavily subsidised of all petroleum products in the country by the government and subsidies for LPG, kerosene and diesel amount to about US $25 billion a year. It would be extremely difficult to dismantle such subsidies overnight.
India consumed about 1.4 million barrels per day (bpd) of diesel in 2012/2013, making up over 40 percent of the country's total fuel demand.
The rupee faces enormous pressures as India buys oil in dollars, so the federal bank, RBI has told state-run oil refiners that they buy dollars from its currency chest, which means taking 10% of daily demand, or some US $ 500 million, out of the spot currency market.
"Refiners are not happy as they feel if they had done it directly, they could have got a better deal or hedged their foreign exchange risks," an oil ministry source said.
State owned oil companies, who are refiners, also sell petroleum products domestically, and they include Indian Oil Corp Ltd , Hindustan Petroleum Corp and Bharat Petroleum Corp .