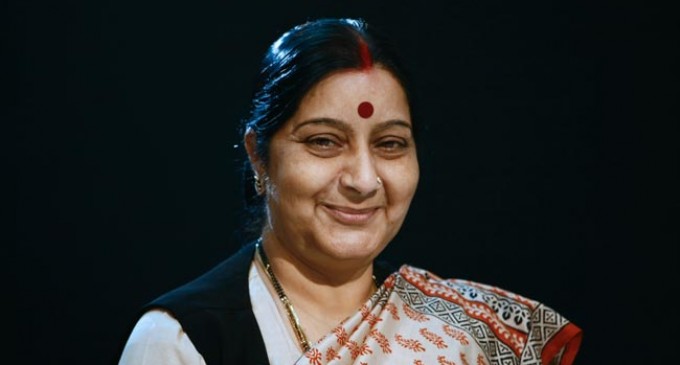 New Delhi, May 4 (IANS) India is committed to strengthening ties with Israel, parliament was informed on Wednesday
"The Gulf and West Asia and North Africa (WANA) region forms part of India's extended neighbourhood and is important for security and strategic reasons," External Affairs Minister Sushma Swaraj said in a written reply during question hour in the Lok Sabha.
"The government of India is committed to strengthen relations with all the countries of this region including Israel," she said.
She also stated that Israel was a functional democracy and its economy was forward-looking, modern in orientation and gelled well with India's own flagship programmes, including that of Make in India, Digital India, Start-up India, Clean Ganga, and Smart City as well as the most recently launched National Agriculture Market initiative.
"There are considerable synergies between the two countries to realise existing potential," Sushma Swaraj said.
"The Israeli leadership have expressed their willingness to partner in our flagship initiatives and many Israeli companies have come forward to explore prospects of collaboration with their Indian counterparts."
According to the minister, the presence of 80,000 people of Indian origin (PIOs) and diaspora is a significant aspect in India's bilateral engagement with Israel.
She also pointed out that Israel has many contemporary and internationally recognised universities and many Indian institutions and universities have entered into cooperation arrangements with them.
"There is a robust students exchange between the two countries," she said.
"Next year we mark the 25th anniversary of establishment of diplomatic relations with Israel. As is customary, these events are to be celebrated by reaffirming desire to broaden relations with Israel including exchange of high-level visits," Sushma Swaraj added.