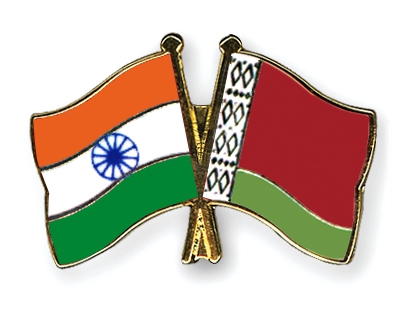 New Delhi, Sep 8 (IANS) India and the east European nation of Belarus have agreed to step up bilateral trade to reach a volume of $1 billion by 2018, an official statement said here on Tuesday.
This was agreed on at the seventh meeting of the India-Belarus Inter-Governmental Commission held in the Belarussian capital Minsk on Monday. The Indian delegation was led by Commerce Minister Nirmala Sitharaman.
"During the meeting of India-Belarus Inter Governmental Commission at Minsk, it was agreed by both the sides that the present level of trade at $400 million did not reflect the true depth of engagement between the two countries. It was agreed to set a target of $1 billion by the year 2018," said the commerce ministry statement.
Sitharaman also called on Belarussian President Alexander Lukashenko and discussed issues being faced by Indian pharmaceutical companies, cooperation in the potash fertilizer sector and visa concerns of Indian businessmen, the release added.
Pharmaceuticals make up the bulk of India's exports to Belarus, amounting to about $35 million per annum.
It was also agreed to form a joint working group to discuss further cooperation in healthcare and pharmaceuticals, the commerce ministry said.
"India and Belarus also discussed the issues relating to long term contract for supply of potash fertilizers to India and possible equity participation of Indian fertilizer companies in Belarusian company producing potash fertilizer," it added.
The IGC also decided to form a joint working group to promote tourism.
"Both sides also expressed satisfaction in successful supply of equipment by BHEL for the reconstruction of Grodno power plant-2 in Belarus," the statement said.
Belarus along with Kazakhstan and Russia constitute the Eurasian Economic Union, which was enlarged last month to include Armenia and Kyrgyzstan.