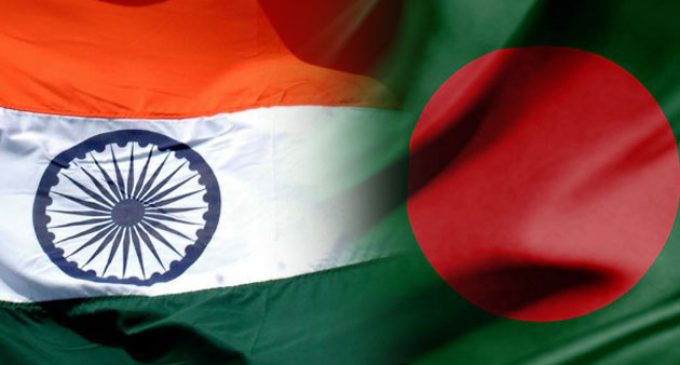 Guwahati, Aug 23 The India-Bangladesh Business Conclave will be held in Dhaka Sunday with a focus on enhancing bilateral trade and tapping Bangladesh's business potential with West Bengal and the northeastern states.
Gen. (retd) V.K. Singh, minister of state for external affairs and for the Development of the North Eastern Region (DoNER), is leading a 31-member delegation from the Indian Chamber of Commerce (ICC).
Meghalaya Chief Minister Mukul Sangma, Tripura's Industry and Commerce Minister Tapan Chakrabarty, ICC director general Rajeev Singh and government officials will meet Bangladesh Prime Minister Sheikh Hasina Sunday evening.
The ICC and the India-Bangladesh Chamber of Commerce and Industry (IBCCI) with support from the Indian High Commission in Dhaka is organising the conclave.
"The conclave will cover different topics including increasing connectivity between the two countries, development of border trade infrastructure and removal of trade barriers, which will prove beneficial for entrepreneurs of the two countries," Rajeev Singh said in a statement.
The conclave will give emphasis on issues concerning Bangladesh's trade ties with the northeastern states and West Bengal.
Bangladesh shares a 4,096-km border with the Indian states of West Bengal, Tripura, Assam, Mizoram and Meghalaya.
Bangladesh is one of India's important trading partners.
"India is the largest trading partner of Bangladesh. While 15 percent of Bangladeshi imports come from India, export from Bangladesh constitutes less than one percent of India's import basket," the statement said.
During 2012-13, Indian export volume to Bangladesh was Rs.280 billion, with 52 percent growth over the previous year against import of only Rs.35 billion and its 24 percent growth, it said.
Even though the trade imbalance has persisted over the years, "corrective measures are being taken". The conclave will discuss all these issues, it said.
The statement said Bangladesh with its natural resources has the potential to enhance trade ties with West Bengal and northeast India.
Commodities having "comparative trade advantage" include coal, limestone, stone chips, bamboo, cement, palm oil, wheat, sugar, fruit and vegetables, plastic goods, readymade garments, processed food and drinks, it said.
"India has taken a lot of trade liberalisation measures with Bangladesh and has also been reciprocated, paving the way for a much more enhanced and robust bilateral relationship," it said.
Pankaj Saran, India's high commissioner in Bangladesh, and the DoNER minister will address a session on "East and North East India's Emerging Connectivity".
Salman Zaidi, country director for World Bank in Bangladesh, Nazrul Islam, transport specialist at the Asian Development Bank, and Masihur Rahman, economic affairs advisor to the Bangladesh prime minister, will address another session on development of border trade and infrastructure.
Ministers and officials from Meghalaya, Mizoram, Assam and Tripura will take part in this session.
Indian and Bangladeshi investors and entrepreneurs will also discuss issues like development of infrastructure and removal of existing bottlenecks in border trade at the Benapole-Petrapole border.