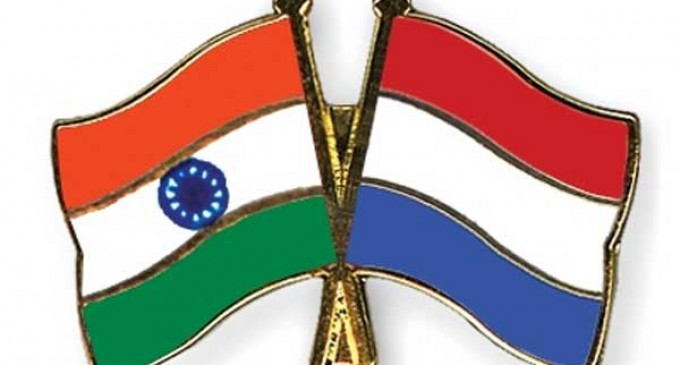 India's CBI initials MOU with NETHERLANDS FORENSIC INSTITUTE
By Our Diplomatic Editor
New Delhi, Nov 20 : India and the Netherlands are to collaborate in Forensic Sciences as the formers investigating arm Central Bureau of Investigation (CBI) initials an MOU with Netherland's Forensic Institute.
Impressed by the high quality and caliber of The Netherlands Forensic Institute, which has earned a formidable reputation in the area of forensic science, The Netherlands has become the first ever International partner for CBI  to ink a Memorandum of Understanding (MoU).
The Central Forensic Science Laboratory (CFSL) of CBI today signed this MoU to strengthen and enhance cooperation in the field of Forensic Science Services and Forensic Science Lab governance. The MoU aims to provide consultancy & training for Forensic DNA Database (on the lines of European Forensic Data base) in India; Capability & capacity building in the field of Digital forensics which includes Computer Forensics & Audio/Video authentication; training & consultancy in forensic laboratory processes & management and crime scene management.
The MoU was signed by Ranjit Sinha, Director, CBI on behalf of CFSL and Mr. Alphonsus Stoelinga, Ambassador of Netherlands to India, on behalf of NFI, Netherlands.
Speaking on the occasion, Ranjit Sinha, Director CBI said that the initiative for building partnerships with leading national and international institutions in the fields of forensics, investigation, prosecution, technology and management, will pave the way for transfer of technology and techniques, exchange of technical expertise and building capacities in Forensic Scientists and Law Enforcement Authorities. The MoU will enrich our forensic lab and will help strengthen the criminal justice system of the country. It will commit us to work together more closely towards our common goal to work with speed and excellence in solving complex criminal cases with professional integrity, he said.
The Ambassdor of The Netherlands to India Alphonsus Stoelinga said "Good forensics entails improving not only 'what we do' but also 'how we handle our pieces of evidence'. It's not only the accuracy that counts, but also the speed and processing capacity that governs the success of forensics, particularly in the physical crimes, such as rape and murders. We are very hopeful that NFI, as a world-class leading Forensic Institute, can contribute to these issues as also in the field of forensics, investigation, prosecution and management involving DNA, Ballistic and Forensic Management.
The function held at CBI office was attended by senior officers of CBI and representatives of The Netherlands Embassy on behalf of The Netherlands Forensic Institute.