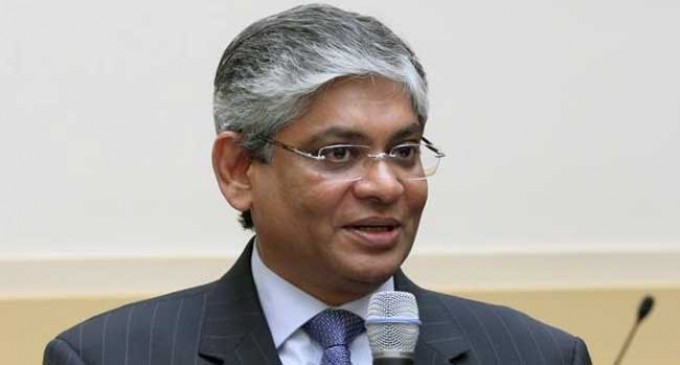 Washington, March 3  Describing India as "a politico-economic opportunity" for the Asia Pacific, India's Ambassador to the US Arun Singh has said it could play an important role for growth, development and stability of the region.
India's participation in the 21-nation Asia Pacific Economic Cooperation (APEC) forum could also help consolidate India's quest to speed up growth and to integrate closer with its neighbouring Asia-Pacific economies, he said here on Tuesday.
"India represents a politico-economic opportunity for APEC," Singh said during a discussion at the Indian embassy on "India and the APEC Opportunity" over a new report brought out by the Asia Society Policy Institute (ASPI).
The envoy noted that India was a G20 country and member of the East Asia Summit and the Regional Comprehensive Economic Partnership (RCEP), "whose economic and political weight is bound to increase in the coming years".
"We believe that India could play an important role within APEC for growth, development and stability of the region," he said.
"In turn, membership of APEC would help India in integrating further with economies of the region, resulting in a win-win situation for all," Singh said.
"It can also help India become familiar and more involved with the sweeping changes taking place in the region towards reducing transaction costs, improving connectivity and supply chain linkages, strengthening human capital development, and building sustainable and inclusive communities," he said.
"Today Asia is witnessing a consolidation of competing mega regional trade agreements," Singh said, citing the US led Trans Pacific Partnership (TPP) agreement, the RCEP, and APEC promoted Free Trade Area for the Asia Pacific (FTAAP).
"While India is part of RCEP, it is not involved in TPP or FTAAP. Yet, India has already become a 'strategic partner' of several APEC member countries and all, but four, APEC member countries already have or are pursuing trade agreements with India bilaterally or multilaterally, including China."
"India joining the APEC forum can bring India's economic integration with the region to a level-matching its strategic partnership with the APEC members and groups like ASEAN," he said.
In its new report, "India's Future in Asia: The APEC Opportunity", the Asia Society Policy Institute (ASPI) highlights the significant benefits that would accrue to India, APEC members, and the region as a result of India joining the forum.
It also outlines the obstacles that stand in the way of Indian membership and the potential steps that India and APEC could take to address these impediments.