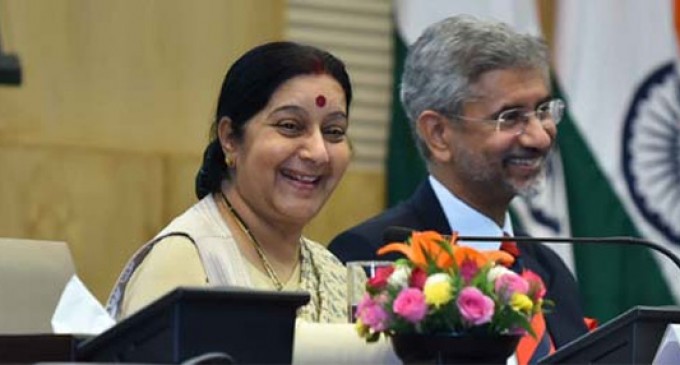 New Delhi, May 31 (IANS) External Affairs Minister Sushma Swaraj said on Sunday that her "only regret" in her year in office has been the failure so far to bring back the 39 abducted Indians from Iraq, which she hoped to do soon.
"My only regret is that while we have evacuated thousands of our nationals from Iraq, Ukraine, Yemen, Libya, but the 39 Indians remain in Iraq. I feel my wait will end very soon and we will be successful in bringing them back," she said at a press conference.
To a question on the fate of the 39 Indians labourers who were abducted by the Islamic State militants a year ago in Mosul, Sushma Swaraj said she has been told by "eight sources" that the men are still alive.
"I have eight sources who say they are alive.. not oral messages but 'likhit sandesh' (written messages)," she said, adding that she has shared them with Prime Minister Narendra Modi, and her ministerial colleagues Arun Jaitley and Harsimrat Kaur Badal.
She also discounted the version of one of the men who escaped, Harjit Masih, who has claimed that the men were shot dead.
Sushma Swaraj said she treats the search for the men not just as a responsibility but a mission. She said she has spoken to the Middle East countries on the issue more than once.
"I will continue the search and not believe in what that person has said," she said, referring to Masih.
Giving a break-up of the Indians evacuated from different countries, Sushma Swaraj said that the government had brought back 1,000 students from Ukraine when the crisis unfolded, 7,000 Indians from Iraq when the Islamic State began running over swathes of the country and 4,500 Indians as well as foreign nationals from Yemen earlier this year.