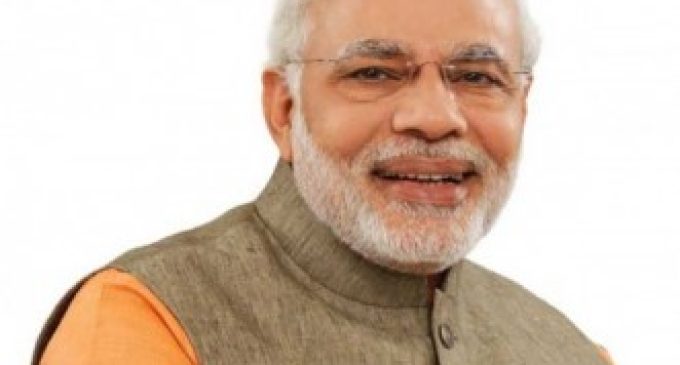 New Delhi, Aug 13 September is set to be a very busy foreign policy month for the Narendra Modi government, with five high-priority visits – incoming and outgoing – on the anvil, including President Pranab Mukherjee's visit to Vietnam — his first abroad under the new dispensation.
The beginning of the month will see Prime Minister Narendra Modi taking off to Japan for the annual bilateral meeting, during which the civil nuclear talks will be very much on the table. The prime minister heads to the US at the end of the month for his summit meeting with President Barack Obama.
Before he embarks for the US, India will have two important foreign guests – Chinese President Xi Jinping in the middle of the month and before that Australian Prime Minister Tony Abott.
In between these, President Mukherjee travels to Vietnam, taking forward the Modi government's policy of connecting with the immediate and extended neighbourhood. Ahead of the president's visit, External Affairs Minister Sushma Swaraj will visit Vietnam by August-end to lay the groundwork for the presidential visit.
Vietnam's most powerful leader Nguyen Phu Trong, general secretary of the Vietnam Communist Party, was in India on a state visit last November during which he had invited India to look for oil and gas in the South China Sea. Earlier this month, an Indian warship took part in exercises with the Vietnamese navy in the tense waters of the South China Sea whose sovereignty is claimed by China.
A naval flare-up between the two countries in the disputed waters led to riots in Vietnam, which saw many Chinese-owned factories attacked and Chinese nationals being killed. India had voiced concern over the South China Sea tensions and stressed that "freedom of navigation in the South China Sea should not be impeded" and urged for cooperation to ensure the "security of sea-lanes and strengthening of maritime security".
Ironically, the Chinese president will be in New Delhi just after President Mukherjee returns from Vietnam.
During Tony Abbott's visit, India and Australia are likely to ink the civil nuclear agreement, for which negotiations are complete. Inking of the agreement will pave the way for uranium imports from Australia, making it one of India's top strategic partners.
Abbott is scheduled to visit India Sep 3, a day after Prime Minister Narendra Modi returns from his first visit to Japan. Modi is scheduled to visit Australia for the G-20 summit in November.
India is also keen to ink the civil nuclear deal with Japan. In her bilateral meeting with her Japanese counterpart Fumio Kishida in Myanmar, Sushma Swaraj had conveyed that India is "very keen" to conclude negotiations on the bilateral civil nuclear deal.