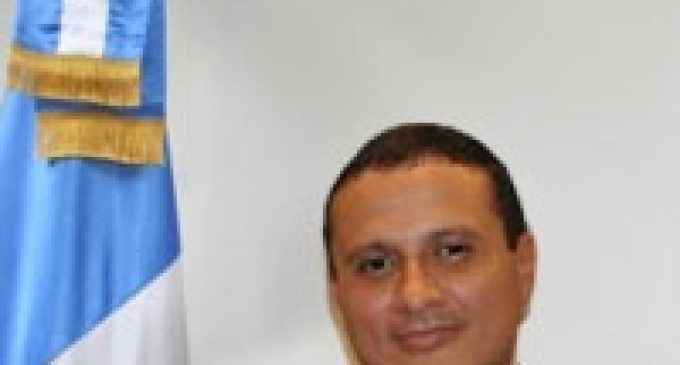 Minister to attend FICCI conclave of LATAM countries
Conclave to push for greater trade between India and South America
By Our Diplomatic Correspondent
New Delhi, Oct 14:  Guatemala's Foreign Minister Carlos Raúl Morales arrives here tomorrow on a week-long official visit to India to help enhance bilateral relations and initiate measures to strengthen cooperation between the two countries in all aspects.
Trade between Guatemala and India is now restricted to US $ 225 million and most of this is represented by India's investments or exports to the central American country in the sectors of pharmaceuticals, automobiles, Information Technology, and yarn for textiles.
The visit is expected to raise the level of engagement between the two countries with trade rising substantially in favor of both.
Guatemala is the largest economy in Central America, with a GDP (PPP) per capita of US$5,200;  the developing country faces many social problems and is one of the poorest countries in Latin America. The distribution of income remains highly unequal with more than half of the population below the national poverty line and just over 400,000 (3.2%) unemployed.
Remittances from Guatemalans who fled to the United States during the civil war now constitute the largest single source of foreign income (two thirds of exports and one tenth of GDP), according to information posted on the Wikipedia.
In recent years, the exporter sector of non-traditional products has grown dynamically, representing more than 53% of global exports. Some of the main products for export are fruits, vegetables, flowers, handicrafts, cloths and others. In the face of a rising demand for bio fuels, the country is growing and exporting an increasing amount of raw materials for bio fuel production, especially sugar cane and palm oil.
Critics say that this development leads to higher prices of staple foods like corn, a major ingredient in the Guatemalan diet. As a consequence of the subsidization of US American corn, Guatemala imports nearly half of its corn from the United States that is using 40 percent of its crop harvest for bio fuel production. The government is considering ways to legalize poppy and marijuana production, hoping to tax production and use tax revenues to fund drug prevention programs and other social projects.
Guatemalan foreign minister's visit to India coincides with the conclave of South American countries being organised by the industry body FICCI. Objective of the conclave is to enable Government representatives from both sides, to identify key issues which need to be addressed for enhancement of economic engagement between India and Latin American Country (LAC) region.
An FICCI approach paper on the conclave says that Latin America and Caribbean (LAC) countries have flexed their economic muscles in 2012, as the region remained largely resilient to global economic turmoil.
It is on course to grow 3.5%-4% over the coming years. Net FDI flows at $189 billion in 2012 are impressively higher than $126 billion in 2011. Increased international trade and reduced inflation vis-à-vis 2011 have added to the attraction towards this region.
Hence, the industry from the LAC and India are discovering new synergies and commentaries as they interact more and more with each other. Indian enterprises have shown heightened interest in trade and investments with LAC countries and likewise LAC countries have also increased their presence in India.
Now, with the emergence of New Pacific Alliance (Mexico, Peru, Chile and Columbia), India has opportunity for expanding trade with some of the most liberal economies, which average a very attractive 45 rating in terms of global ease of doing business. At US$ 2 trillion, they command 35% of total LAC GDP and conduct almost half of LAC global trade. Hence Indian companies have a huge opportunity with Pacific Alliance countries on one hand and with likes of Brazil & Argentina, on the other.
The FICCI paper said that In the backdrop of global economic recovery, India and countries of Latin America and Caribbean (LAC) region, need to rethink their strategy for engagement. The engagement between India and LAC region ought to be taken to the next level, by exploring cooperation beyond trade, in areas such as investment, finance and connectivity, in order to enhance their relevance in the global business environment.
To harness this potential, we need a platform for Indian industry to engage with LAC countries and explore partnerships by way of business alliances, joint ventures, technology transfers, etc. This platform could also endeavour to discuss regional and multilateral issues of mutual interest, which need to be brought to the attention of our respective governments for resolution.
India's trade with 33 countries of Latin American and Caribbean (LAC) region, has grown at a annual growth rate of over 25% over the last decade, reaching a level of US$ 46 billion in FY 12-13. However, on the investment side, over the last two decades, the Latin American and Caribbean region has received only about 4% of India's outward FDI, with a total investment of about US$ 16 billion. Investments into India from LAC region are low too, despite the complementarities in our needs for economic growth.
India enjoys a Preferential Trade Agreement with Mercosur and has been recently granted 'Observer' status in the emerging grouping of New Pacific Alliance. These arrangements throw up huge opportunities for business community in India and LAC region and need to be converted into comprehensive treaties covering trade, services and investments.
FICCI feels that economic engagement between India and LAC region can be enhanced mainly by way of investments, as conventional trade in goods has its challenges on account of distance, time zone difference and business culture. While trade in commodities may still continue due to their bulk nature and involvement of mega institutions, manufacturing goods & services business can grow essentially by way of investments. Investments will automatically lead to trade growth too.