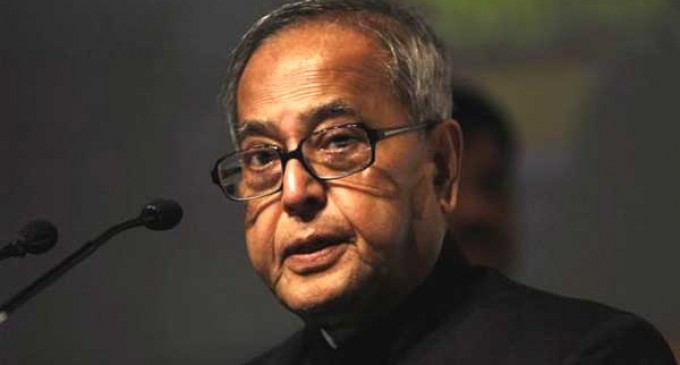 New Delhi, May 29 (IANS) Ahead of his five-day visit to Sweden and Belarus beginning Sunday, President Pranab Mukherjee has said there is great potential for business as well as academic cooperation between India and the two countries.
A Rashtrapati Bhavan communique on Friday cited the president as having said that there is also scope to learn from Sweden about its practices in sustainable development and innovation.
Interacting with around 50 members of an Indian business delegation accompanying him on his visit along with representatives of Ficci, CII and Assocham on Thursday, Mukherjee also called upon the business community to draw lessons from the experience they gain during the visit and to apply them in the Indian situation.
He expressed confidence that the meeting of the Indian business team with their counterparts in the two countries would contribute to building of closer ties between people of the two countries, according to the statement.
Mukherjee said "tremendous opportunities await India in the world".
He called upon the business delegation "to leverage India's demography, demand and democracy to build new relations with the business leaders of these countries", said the statement.
The business representatives, who included B.P. Rao, chairman-cum-managing director of BHEL, briefed the president about their activities in India and plans for the visit to Sweden and Belarus.
Omita Paul, secretary to the president, Navtej Singh Sarna, secretary (West) in the ministry of external affairs and other senior officers of the Rashtrapati Bhavan and ministry of external affairs were present during the interaction.