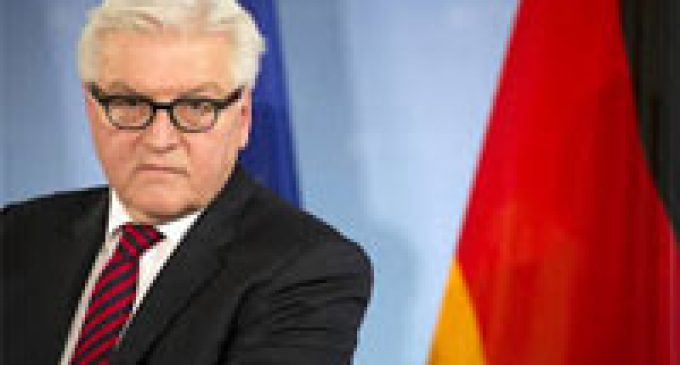 New Delhi, Sep 6 German Foreign Minister Frank-Walter Steinmeier will reach here Saturday evening for a Sep 6 to 8 visit.
During the visit he will hold talks with Prime Minister Narendra Modi and External Affairs Minister Sushma Swaraj, said an official statement from the German embassy here.
Steinmeier, accompanied by a high-level business delegation, will also hold talks with Human Resource Development Minister Smriti Irani, Urban Development Minister M. Venkaiah Naidu and Commerce and Industry Minister Nirmala Sitharaman.
He is accompanied by a large and high-profile delegation of German Members of Parliament, business people, representatives from the cultural sector and journalists.
Steinmeier will visit a construction site of the Delhi Metro where a German-made tunnel-drilling machine has been used.
Continuing to support the 'Deutsch an 1000 Schulen' project (German in 1000 Schools), Steinmeier will visit a Kendriya Vidyalaya School where he will interact with students.
He will hold talks with several Indian intellectuals and artists and also visit Chausath Khamba in the Nizamuddin area of Delhi. The German foreign office has financially supported restoration of the Chausath Khamba led by the Aga Khan Trust for Culture.
Ahead of the visit, German Ambassador to India, Michael Steiner, welcomed the foreign minister's visit and said, "There is huge potential in closer cooperation in several key areas, like trade, business, education, science, environment and energy. This visit will intensify Indo-German relations and help us make progress in these sectors further strengthening our bilateral ties."