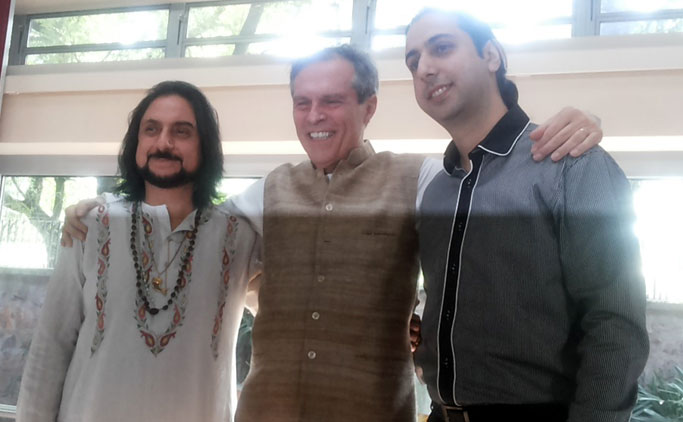 New Delhi, Sept 22 A Concert for Kashmir, Ehsaas E Kashmir, is being organised tomorrow September 23 by the German embassy in India in a rare gesture by a foreign mission in the country to express solidarity and mobilise relief for the flood affected in the state.
German Ambassador in India, Michael Steiner,  who returned to Delhi last night from Germany where he had apprised his government of the situation and the need to organise relief for the affected, said further involvement of Germany in projects to provide immediate relief to the disaster affected population would be announced.
Internationally acclaimed music legend pandit  Bhajan Sopori and Maestro Abhay Sopori will perform at the concert producing mellifluous music for which they are famous.
The Ambassador said it was heart breaking to see the sufferings of the Kashmiri people." We want to show our solildarity and support those in need  I have set myself the target of mobilising Rs one crore in relief for the breave kashmiris who have encountered this nightmare", Steiner told newsmen today at the embassy.
The German embassy is working with experienced and eliable organisations in Kashmir to organise relief. " We are working with the NGO German Doctors in Baramulla hospital to make it a nodal centre for dispatching relief to the flood affected in the state."
The German embassy has already made available Rs 25 lakhs for basic health care in the state now threatened by water borne diseases. The monies have been sent to the NGO German Doctors.
The German Embassy has also opened an
Special Kashmir account : Kotak Mahindra Bank , New Delhi,
Account name : Embassy of the Federal Republic of Germany
Account No : 5711474539
IFSC code : KKBK0000182
Reference : Kashmir
for more information on the  Kashmir relief being organised by the Germany embassy one can log onto : www.india.diplo.de. On facebook account one can log onto : www.facebook.com/germannyindia.