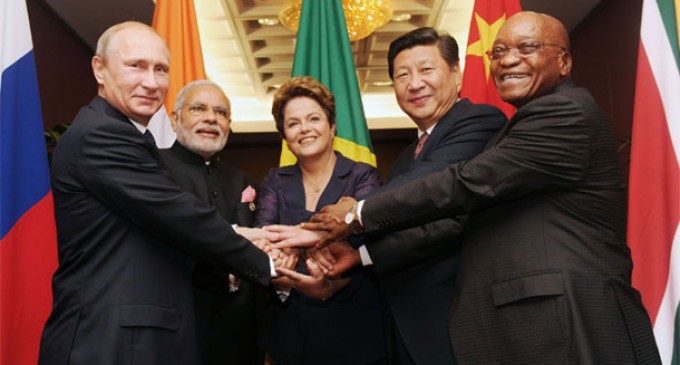 Brisbane, Nov 15 The BRICS leaders Saturday reaffirmed their disappointment and serious concern over the non-implementation of the 2010 International Monetary Fund (IMF) reforms at an informal meeting hours ahead of the G20 leaders summit in Brisbane.
In a statement released after the meeting, the leaders agreed that the slow action on IMF reforms undermined the "legitimacy and credibility" of IMF.
BRICS is a grouping acronym that refers to the countries of Brazil, Russia, India, China and South Africa.
"Undue delays in ratifying the 2010 agreement are in contradiction with the joint commitment by the G20 Leaders since 2009," Xinhua quoted the statement as saying, adding that if the US failed to ratify the reform agreement by the year-end, the G20 should schedule a discussion of the options for the IMF future reforms in January 2015.
In November 2010, the IMF announced that its board of executive directors had approved historic reforms, including shifting more than 6 percent of quotas from advanced economies to "dynamic" emerging and developing countries by 2012.
The reforms have been broadly believed to be reflecting the increasing economic strength of developing countries.