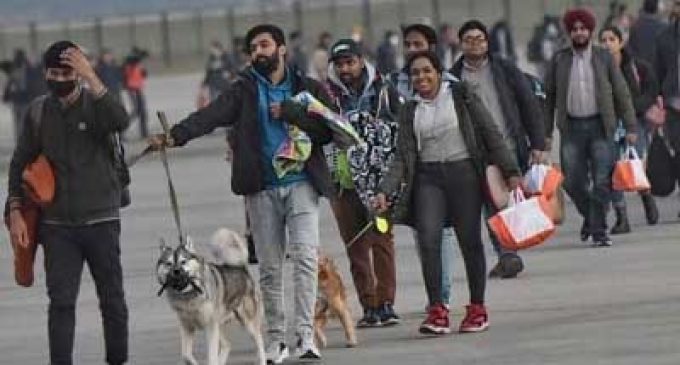 New Delhi, Jan 18 (IANS) Aviation regulator Director General of Civil Aviation (DGCA) has asked the airlines to formulate a policy on carrying pets on flights and prominently display it on their websites for better understanding of the passengers.
According to the regulator, the International Civil Aviation Organisation (ICAO) has not yet issued any guidelines with regard to carrying pets in passenger compartments.
The Federal Aviation Administration (FAA) in the US has permitted its airlines to have their own respective policies for carriage of pets in the cabin.
The aviation safety regulators worldwide have not issued any specific policy for carriage of pets inside the cabin and they have allowed their airlines to develop respective procedures for the same, said a senior official.
"Similarly, in exercise of the powers conferred under Rule 24C of Aircraft Rules, 1937, DGCA has permitted the airlines to carry by air to, from and within India, animals, birds, and reptiles in an aircraft subject to the observance of the general conditions as specified in AIC 9 of 1985," the DGCA said.
It is further clarified that within the ambit of the said rules, airlines are permitted to formulate their own procedures for carriage of pets or live animals in the cabin as the final responsibility of safety of flight is with the pilot-in-command of the flight, said the DGCA.
"All airlines are advised to formulate and prominently display on their website the policy on carriage of pets for better understanding of the passengers," the official said.
In a recent instance, an airline did not allow the pet of a family inside a flight in Bengaluru. As per the airline, the commander of the flight was not fully satisfied with the cage and the muzzle of the pet, which is why he could not allow it to be carried in the cabin.
As per the airline, the laid down policy for carriage of pets on domestic flights clearly mentions that pet carriage is subject to the approval of the commander of the flight.