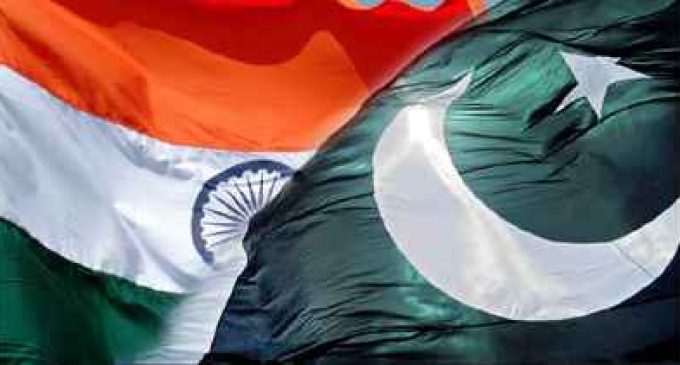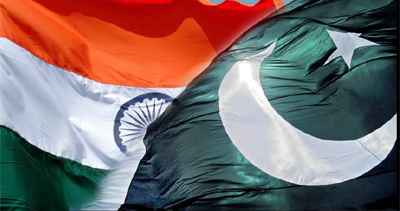 New Delhi, Aug 13 Ahead of the much-awaited  on Aug 25, India and Pakistan Wednesday exchanged some sharp words after Prime Minister Narendra Modi accused Pakistan of waging a proxy war against India.
India's external affairs ministry spokesperson Syed Akbaruddin, reacting to Pakistan terming Modi's statement as "most unfortunate", said at a briefing here that Modi was merely articulating India's "core concerns about relations" with Pakistan over terrorism emanating from its soil. But he said that the foreign secretaries of both countries are to meet on Aug 25 in Islamabad to take the dialogue process forward.
Akbaruddin said: "Terrorism for us is a real and present danger. The prime minister was articulating what is for us a core concern in relations with Pakistan. Mere denials of selective approaches towards terrorism is not going to drive away our concerns.
"These stem from the fact that some of the worst terrorist attacks in India owe their genesis to areas either in Pakistan control or in Pakistan," he said, and cited the 2001 attack on the Indian parliament by Pakistani militants and the 2008 Mumbai terror attacks in which 10 Pakistani terrorists attacked India's commercial capital.
"The attack on our parliament, which is one of the most sacred institutions in India, and the heinous killings of Indians and 16 other nationalities in Mumbai cannot be wished away. These are matters of present and real concern to us and the prime minister was articulating our core concerns in relations with Pakistan," he said.
He said the foreign secretaries are meeting as scheduled "in the context of directions given by the prime ministers to be in touch and look at ways to take forward bilateral relations".
Earlier, Pakistani Foreign Office spokeswoman Tasneem Aslam said in Islamabad that the statements by Modi emanating "at the highest political level" were "most unfortunate".
She said Prime Minister Nawaz Sharif's visit to India in May for Modi's swearing-in was in the spirit of wanting to establish good neighbourly relations with India. The visit "generated a fresh momentum in the bilateral relationship" and "it would be in the larger interest of regional peace that instead of engaging in a blame game, the two countries should focus on resolving all issues through dialogue and work together to promote friendly and cooperative relations".
In a statement, she said: "With reference to news reports attributed to Prime Minister Modi repeating the baseless rhetoric against Pakistan regarding terrorism, the Spokesperson recalled that Pakistan has consistently condemned terrorism, in all its forms and manifestations."
"She pointed out that having lost the lives of 55,000 of its citizens as a result of terrorism, Pakistan is the biggest victim of the menace. The entire world has, time and again, acknowledged Pakistan's unprecedented sacrifices, rendered by our valiant armed forces with over 5,000 soldiers having embraced Shahadat (martyrdom). Our Armed Forces remain ready to defend the country's borders and thwart any threat of aggression," the statement said.
Modi, while addressing Indian armed forces personnel in Leh on Tuesday had said that Pakistan was indulging in a proxy war killing innocent people in India as it has lost the power to fight a conventional war.
"The neighbouring country has lost the strength to fight a conventional war, but continues to engage in the proxy war of terrorism. Indian armed forces are suffering more casualties from terrorism than from war," Modi said.