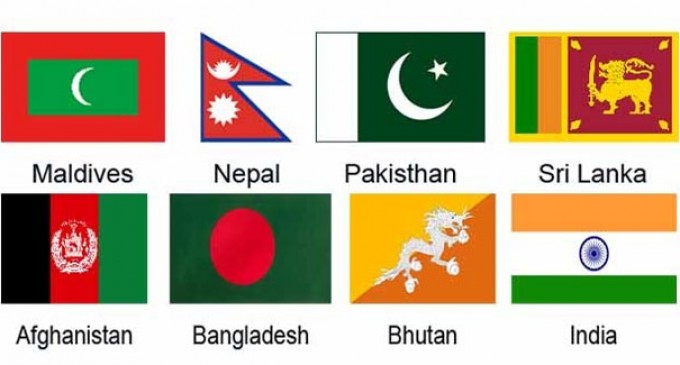 New Delhi, Nov 5 Ahead of the 18th SAARC summit to be held in Nepal later this month, representatives of the eight participating nations, including ministers and strategic experts, Wednesday gathered to outline an economic roadmap for greater integration of the South Asia region.
The Nov 5-7 South Asia Economic Summit (SAES) opened here with members urging for pushing trade and economic integration of the region.
Vice President Hamid Ansari, addressing the event, said with most regions of the world moving towards greater economic integration, the creation of a South Asian Economic Union (SAEU) was needed to boost regional cooperation.
"Creation of SAEU would prove to be a milestone in regional cooperation efforts," Ansari said at the 7th South Asia Economic Summit.
He said South Asian Association for Regional Cooperation countries must consider the mutual benefits that could be derived from greater economic integration and contribute to the furtherance of their common developmental agenda.
"They should, therefore, collectively address the challenges that confront them in the process of regional integration," he said.
"While SAEU would require greater regional economic policy coordination, priority should also be laid on to undertake investment in regional infrastructure, especially transport connectivity that would facilitate ease of travel and trade and support the realisation of SAEU, he added.
Shyam Saran, chairperson of think tank Research and Information System for Developing Countries (RIS), said the recommendations emerging from the meetings would be placed before the leaders at the SAARC summit.
He said the South Asia Economic Summit would deliberate on various critical areas of concern and of opportunity for regional cooperation, including a roadmap for creating a South Asian economic union, establishing transport corridors, regional value chains and trade and investment.
Sri Lankan International Monetary Cooperation Minister Sarath Amunugama said the security situation in Asia was changing, especially with regard to the seas, and the biggest navies of the world from the US, China and India have focused their interest in the Indian Ocean.
With 65 percent of the global sea traffic passing by its Hambantota port, Sri Lanka would like to take advantage of the situation, Amunugama said.
He also said SAARC means that "we have to look at Indian markets. Why cannot we have more advantageous markets".
Gowher Rizvi, adviser for international affairs to the Bangladesh prime minister, said the vast resources of India's northeast can only be developed when the goods pass through Bangladesh, stressing on the need for connectivity.
Rizvi said that to tackle water scarcity, the countries of the region must band together.
"Either we choose to remain mired in poverty or step into a prosperous South Asia," he said.
Nepal's Finance Minister Ram Sharam Mahat said his country's imports were ballooning and competition has become tough.
"Smaller economies must be brought into the picture through production sharing," he said.
The 18th SAARC Summit will be held in Kathmandu with focus on Deeper Integration for Peace and Prosperity.
The event was organised by RIS with support of think tanks from neighbouring countries, the CII, World Bank and UNESCAP.