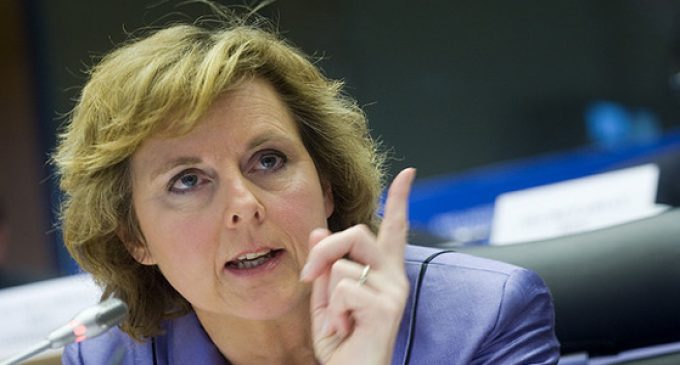 New Delhi, Sep 11 European Union (EU) Climate Commissioner Connie Hedegaard Thursday arrived here on a two-day visit to discuss climate cooperation between the grouping and India, a statement said here.
Hedegaard will be discussing the preparations for the UN Climate Summit in New York and the ongoing UN climate negotiations in the run-up to the meeting in Paris next year, said the statement from the delegation of the EU to India.
"Friday, Hedegaard will have a meeting with union Minister of State for Environment, Forest and Climate Change Prakash Javadekar," the statement said.
Hedegaard will also meet Ashwani Kumar, the chairman of the parliamentary committee for environment and forests.
Besides, she will meet R.K. Pachauri, director general of The Energy and Resources Institute (TERI) and chairman of the Intergovernmental Panel on Climate Change, and former environment and forests minister Jairam Ramesh.
She will hold talks with Indian think-tank and NGO representatives.