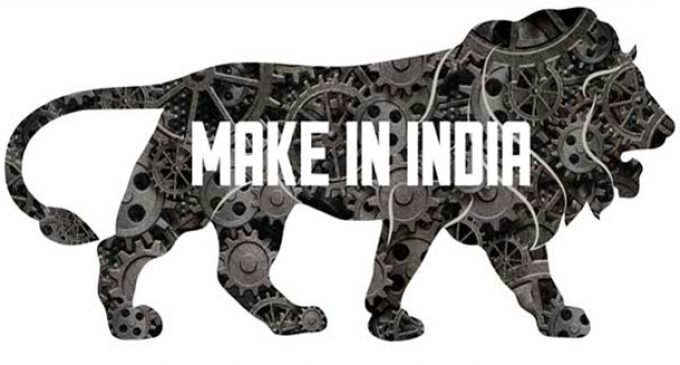 Addis Ababa, Oct 10 In yet another sign of India's growing footprints in Africa, Indian Prime Minister Narendra Modi's 'Make in India' campaign to make the country a global manufacturing hub was launched by the Indian embassy in Ethiopia.
Designed to encourage the flow of foreign direct investment (FDI) into India, the 'Make in India' initiative is aimed at providing a reference point for foreign investors on all aspects of regulatory and policy issues and to assist them in obtaining regulatory clearances.
The Indian government is working on the processes to make them simple and reduce the burden on investors.
This initiative is intended to increasing the share of manufacturing in India's Growth Domestic Product (GDP) to create jobs and to show that India has the capacity and capability to become a world manufacturing power in a variety of sectors, according to India's Ambassador to Ethiopia and Djibouti, Sanjay Varma.
"Our PM although was addressing Indians in his 'Make in India' unveiling speech, it is important to listen to what he said because it can also be an African voice or an Ethiopian voice as it addresses issues like governance, how to move the economy forward, and so on", the ambassador said.
According to Verma, India and Ethiopia have many similarities like strong young population and a large agricultural sector. However, since the service sector cannot take the entire young work force that is produced each year, there is no option for governments of both countries but to focus on the manufacturing sector.
"India has identified 25 sectors as priorities under this initiative which we feel have natural and comparative advantages. We have the social, cultural and economical background and we can compete," the ambassador said.
"The fact that we just sent a satellite to Mars at less cost than it took to produce the movie 'Gravity' means we have certain strengths that we will be utilising," he added.
One of the goals of launching the 'Make in India' initiative in Ethiopia, according to the ambassador, is to rekindle the interest of Ethiopian entrepreneurs. Although it may not be possible immediately, Verma said, maybe in the next four or five years there might be FDI flowing from Ethiopia to India.
FDI to India has been around $25-30 billion per year for the last couple of years. This figure is expected to reach $50 billion in the next year or so.
On the other hand, India is Africa's fourth-largest trading partner after the European Union (EU), China and the US, and a significant investor across the continent. Bilateral trade hit $57 billion in 2011, and is targeted to reach $90 billion by 2015.
At present, India accounts for 5.8 percent of Africa's trade, according to the "Africa-India Trade and Investment – Playing to Strengths' report published by Standard Chartered in 2012.