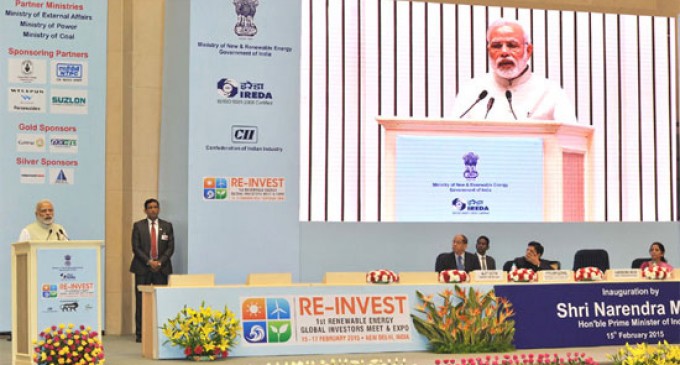 New Delhi, Feb 15 Prime Minister Narendra Modi Sunday said conserving energy is the need of the hour, adding that it played a "very important role" in the development of humankind.
"The role of energy in the development of humankind is very important," he said here at the inauguration of Re-invest 2015, the first Renewable Energy Global Investors Meet and Expo.
"We want to increase speed and at the same time scale new heights of development and one of the sectors is energy," the prime minister added.
Stressing that conserving energy is the "need of the hour", Modi also said: "We are focussing on renewable energy not for laurels but to lighten the homes of the poor, bring a change in their lives."