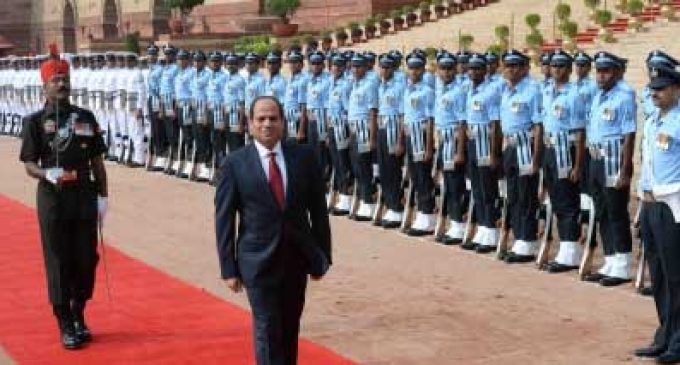 New Delhi, Jan 24 (IANS) Egyptian President Abdel Fattah El-Sisi will arrive in New Delhi on Tuesday on a three-day visit to India during which he will participate in the Republic Day ceremony as the chief guest.
This is his third visit to India since 2015.
He will be accompanied by a high-level delegation, including five ministers and senior officials, sources said.
This is for the first time that a President of Egypt has been invited as the Republic Day ceremony's chief guest.
A military contingent from the Egyptian Army will also participate in the Republic Day parade.
Sisi had earlier visited India in October 2015 to participate in the third India Africa Forum Summit and in September 2016 on a state visit.
India and Egypt are celebrating 75 years of establishment of diplomatic relations this year.
Egypt has also been invited as a aGuest Country' during India's G20 presidency in 2022-23.
Sisi will have a bilateral meeting and delegation-level talks with Prime Minister Narendra Modi on bilateral, regional and global issues of mutual interest, official sources said.
External Affairs Minister S. Jaishankar will also call on the visiting dignitary.
Sisi will also interact with the Indian business community at a business event during his visit.