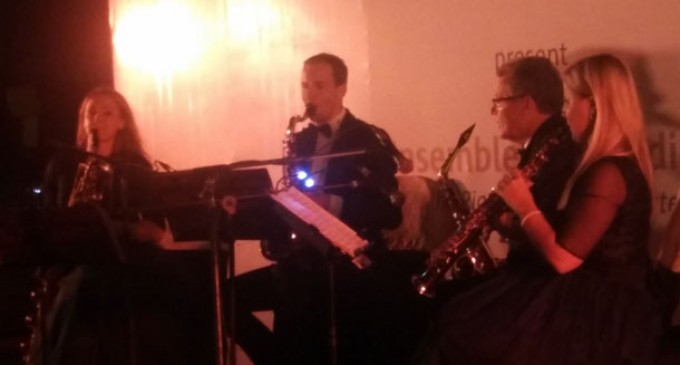 Latvia, represented by the Riga Saxophone Quartet, will for the first time participate in the annual Raasrang World Flute Festival in India. The Riga Saxophone Quartet will perform in several concerts in New Delhi and Hyderabad.
This is the 7th edition of the Festival and it will take place from 21 – 25 September. The Festival has evolved meaningfully since its outset seven years ago and is today considered among the most respected music festivals of the world. It unites musicians and music lovers from various countries across the world and also provides a platform for further cooperation and development of joint collaboration projects.
This year also musicians from Italy, Slovakia and India will take part in the Festival. In honour of International Day of Peace, celebrated on 21st September, this year the Raasrang World Flute Festival will propagate the message of global peace and its linkages to development and human rights.
The Riga Saxophone Quartet made its promising debut in 1992, marking the beginning of a new era for academic saxophone music in Latvia. The RSQ performs frequently not only at the concert halls, but also at schools and churches, palaces and receptions, exhibition openings, open-air venues, etc. In 1999 for its active concert life and performances of high artistic quality the Riga Saxophone Quartet received the Latvian Great Music Award – the highest form of recognition in Latvian music. During almost twenty years of existence the quartet has performed in almost all countries across Europe, as well as in Canada, China, Kazakhstan, Uzbekistan and the USA.