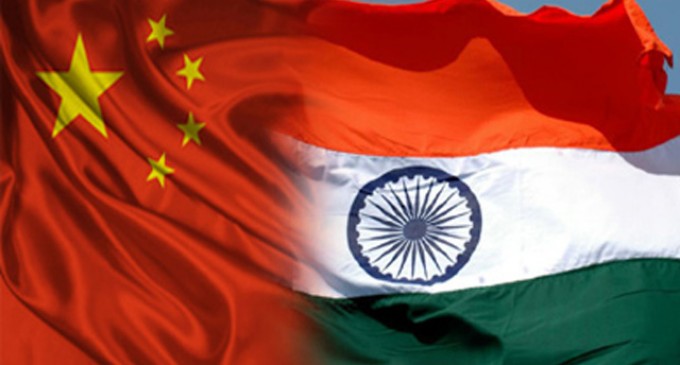 New Delhi, Sep 23 Amid reports of continuing incursions by Chinese soldiers into Ladakh region, India Tuesday said that it is "confident" that its border sentinels will ensure safety and security of Indian territory and added "diplomacy is at work quietly and at various levels" to resolve border issues following the visit of Chinese President Xi Jinping.
External affairs ministry spokesperson Syed Akbaruddin, responding to queries about the reported incursions by hundreds of Peoples' Liberation Army cadres in , said at a briefing here that India is "confident border security is in hands who will ensure safety and security" of Indian territory.
To a query on the Chinese president's reported exhortation to the People's Liberation Army (PLA) to be combat ready to win a "regional war", the spokesperson said that since Prime Minister Narendra Modi and Xi met here last week "several follow up issues were taken up" and that "diplomacy is at work quietly" to resolve the issues.
He said that Modi and Xi had discussions on a whole array of issues and both sides "acknowledged that issues need to be addressed expeditiously", and both sides were following up on the talks through diplomacy "expeditiously, quietly and at various levels".
China on Tuesday has rubbished reports suggesting that President Xi's comment was linked to India and termed the Indian media reports "a wild guess".
Chinese Foreign Ministry spokesperson Hua Chunying said in Beijing: "I believe this may be a wild guess."
"President Xi just concluded a very successful visit to India and was warmly welcomed by the Indian government."
She also maintained that Chinese troops had not violated any agreements between India and China and were on "China's side" of the Line of Actual Control (LAC).
Akbaruddin, to another question, denied that the government had cancelled permission for any Chinese media delegation to India. He said the delegation was not part of the official India-China media forum, which would be held in Beijing "at a mutually convenient date".
The Chinese media delegation that was to attend an event organized by a think tank had "run into procedural issues" and the organizer had been requested to slightly delay the event by a week or 10 days till the "procedural issues were completed", he said.
He added that India is appreciative of any media interaction with the Chinese.