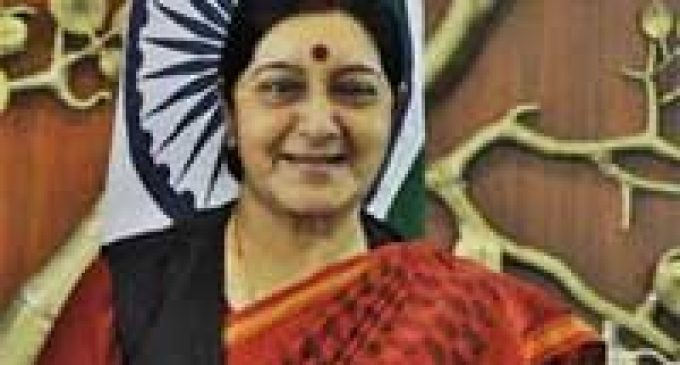 New Delhi, July 23 Establishing a new development bank and security discussions were the highlights of Prime Minister Narendra Modi's participation at the BRICS summit, External Affairs Minister Sushma Swaraj said Wednesday.
"The initiative for the bank, announced at the BRICS New Delhi summit in March 2012, reflects India's vision for an international development bank," she said while making a statement in the Lok Sabha about the July 14-16 summit held in Fortaleza, Brazil.
"As we (India) will have the first presidency for a period of five years, it will give us a unique opportunity to play a leading role in giving shape to the bank," she said.
Sushma Swaraj said the prime minister also made it clear that India fully supports an open, efficient and rule-based global trading regime under the World Trade Organisation.
"The prime minister discussed a broad range of security challenges, on which there is a high degree of convergence among BRICS countries," she said.
She added that Modi emphasised on the need for stronger international unity and partnership in combating terrorism and ensuring a peaceful and stable Afghanistan and addressing the turmoil in West Asia.
Modi also had the "opportunity to personally meet for the first time leaders of India's important international partners and outline the government's vision and priorities for our engagement," she added.
The external affairs minister's statement comes after a demand by the Congress that Modi brief the house on his visit.
Before beginning her speech, the minister informed the house that during the United Progressive Alliance government's tenure, former prime minister Manmohan Singh had never briefed the house on BRICS, so it was not necessary for Modi to make a statement.
"There has never been a tradition (of making a statement on BRICS summit). We are starting a new tradition today," she said.
She said Modi was very satisfied with the outcome of the BRICS summit and his meetings with leaders of partner countries of the grouping – Brazil, Russia, China and South Africa – besides those of South American nations.
"In the emerging global environment, it is essential for India to pursue pro-active and broad-based international engagement to advance our national development and security and to fulfil our international responsibilities to build a peaceful and prosperous world," she said.