New Delhi, July 29 :  Colombia's national day celebrations kicks off in the capital August 04 with the fusion artist Carlos balanta , popularly known as Baterimba, performing in the capital with his ensemble.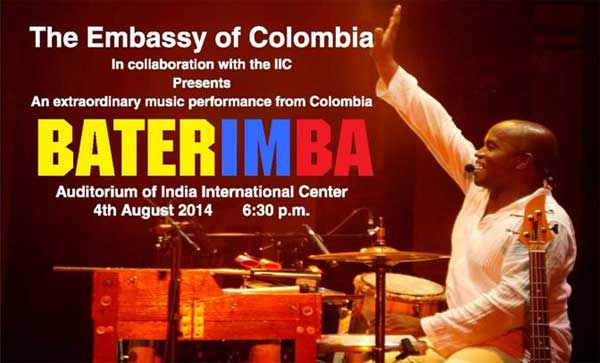 The Colombian embassy said in a statement Monday that Balanta,  also dubbed as a "one man orchestra" as he plays the drums, percussion and the bass guitar, will help to promote the cultural activities of the latin American country in India.
Balanta hails from Santander de Quichao and his musical journey began early at the age of 12 playing drums and marimba at local festivals. He achieved nation-wide recognition in 2012 when the reality TV show "Colombia's Got Talent" introduced him on national television.
The multi-instrumentalist Colombian artist, whose passion is to blend folk music with contemporary sounds, has been invited to perform and run workshops in international conferences and festivals in Croatia, France, Bolivia, Turkey, Peru and Ecuador.
Balanta will be performing at the oath-taking ceremony of the Colombian President Juan Manuel Santos Aug 7.
The Aug 4 event will be hosted by the Colombian embassy in New Delhi. The 50-minute live concert will be hosted at India International Centre from 6.30 p.m. onwards.