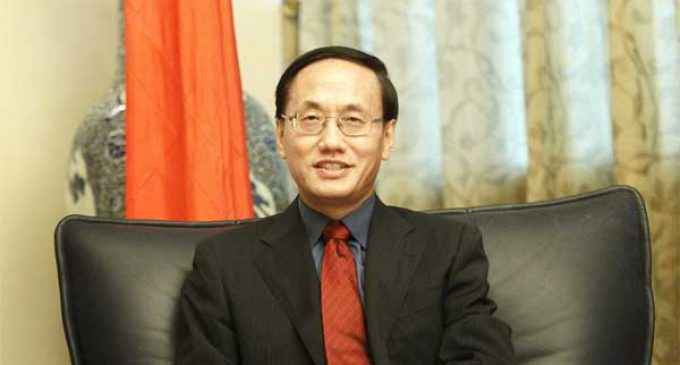 Beijing, Nov 3  Chinese Assistant Foreign Minister Cheng Xiaodong has said that Beijing was working with New Delhi to improve the bilateral ties which were guided by the "neighbourhood diplomacy with Chinese characteristics".
Cheng on Thursday said that India was an important neighbour to which China attaches great importance.
"India is an important neighbour of China. China attaches great importance to its relations with India and we are already working with India to promote the constant progress of bilateral relations guide by the neighbourhood diplomacy with Chinese characteristics," Cheng told the media.
Cheng and other ministers were briefing the media on President Xi Jinping's visit to Vietnam and Laos from November 10 to 14.
Xi will attend the 25th Asia-Pacific Economic Cooperation (APEC) Economic Leaders' Meeting in Da Nang, Vietnam, from November 10 to 11. This will be Xi's first official foreign visit after his re-election at last month's National Congress of the Communist Party of China (CPC).
The ties between India and China took a hit when their Armies had an over two-month face-off at Doklam in the Sikkim section of their border.
"This visit by President Xi will help open the neighbourhood diplomacy with Chinese characteristics for a new era.
"In his report to the 19th CPC National Congress, President Xi fully elaborated on the overall goal of China's foreign policy in the new era which is to foster new types of international relations and build a community of shared future for mankind.
"This will be an overall direction for the neighbourhood diplomacy of China in the next stage.
"At the same time, President Xi also elaborated on China's neighbourhood diplomacy, focussing on the principles of sincerity, unanimity inclusiveness and mutual benefit and neighbourhood diplomacy, partnership, and friendship with its neighbours," Cheng added.