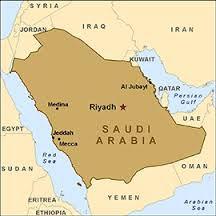 Riyadh, Aug 13 Thirty-two Indian women have been awaiting repatriation for months at a shelter house in Saudi Arabia after recruitment agencies back home conned them with promises of decent jobs, media reported Wednesday.
Many of these women have not been paid for months. They have fled their employers and were lodged at a shelter house operated by the Saudi interior ministry in Riyadh.
Some women had fallen ill, with the condition of one of them, Satyavati, deteriorating, sources said.
Saudi authorities have been unable to track the recruitment agencies that sent the young women, who are mostly educated, to the country.
The sponsors of these women, who hired them as maids and live mainly in Riyadh, are demanding compensation for the expenses they incurred in getting them over, the Arab News reported.
The cost of bringing these women from India to the country range anywhere between 16,000 Saudi riyals (about $4,000) to 40,000 riyals.
The women are losing hope of ever going back home since their sponsors are demanding a huge amount of money that they claim they had spent towards bringing them to the country.
Some of these maids had escaped from their employers within just 10 days to two months of their arrival, the report said.
"I was promised a job as a domestic servant with a decent family in Madinah, so I accepted the offer," one of the women, who requested anonymity, was quoted as saying.
"I was desperate to earn 3,661 riyals for my daughter's operation, which is why I came to the country. I haven't received a single riyal. How then should I be liable to pay the entire cost of the recruitment process," she asked.
"I was compelled to run away because I haven't been paid in five months," said another inmate.
"I was brought to this shelter house after working in Al-Ahsa for a few months since I have no documents in my possession," Khaja Begum from Hyderabad said.
A consular team from the Indian embassy visited these women occasionally, but they have been unable to obtain immigration clearance from the Saudi passports office since the employers were refusing to allow them out of the country, the report said.