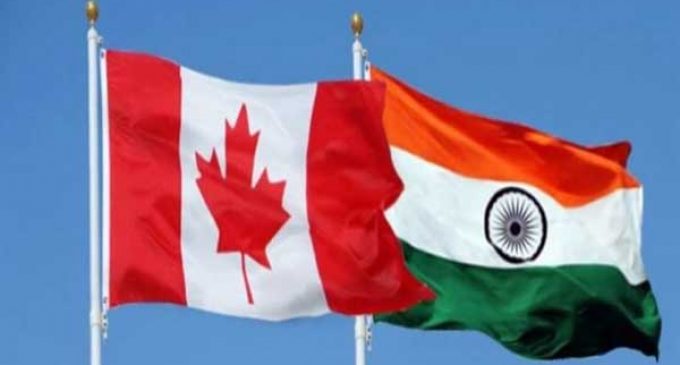 18 November 2022: Representatives from 22 Canadian companies will visit India November 21 – 25 to explore collaboration opportunities with Indian businesses in the urban infrastructure and water & wastewater sectors. The delegation will visit Delhi, Ahmedabad, Vadodara and Mumbai to engage with business and government leaders. The delegation has been organized by the Canadian Trade Commissioner Service (TCS) of Global Affairs Canada, in collaboration with the Province of Quebec.
Visiting senior company representatives will explore potential partnerships with the objective of enhancing trade in both Canada and in India and complimenting India's efforts to accelerate urban development, improving quality of life, sanitation, providing wastewater solutions and stimulating economic growth in cities across India.
The Canadian companies will present their innovative technologies, solutions and services in sectors such as artificial intelligence, internet of things (IoT), water and wastewater management, energy management, e-governance and capacity building services, architecture and engineering.
The visit will provide an opportunity for Indian companies and government officials to interact with these businesses.
High Commissioner for Canada to India, Cameron MacKay, said: "The visit by the delegation of Canadian urban infrastructure and water & wastewater companies is an excellent opportunity to explore ways of using technology created in Canada in the development of Indian smart cities. Canada is among the top ranked countries in the world for high-level scientific research in sectors related to smart cities."
The delegation encompasses Canadian companies which have an established presence in India as well as many new companies that are exploring the Indian market for the first time.
Companies/Organizations participating in the delegation:
| | | | |
| --- | --- | --- | --- |
| Agrifood Export Group and Sollio Agriculture | LEA Associates South Asia Private Limited | BI Pure Water Canada Inc. | Zensol Automation Inc. |
| Antea Canada Inc. | Mafna Air Technologies Inc. | Ceres BioSystems India Pvt. Limited | |
| Biothermica Technologies Inc. | Pi² Technologies | Clearford India Pvt. Ltd | |
| Challenger Sweepers Private Limited | Positron Inc. | Eco-Tec Inc. | |
| DBO International | Teknobuilt Limited | Forward Water Technologies Corporation | |
| EmerDepot India | TraceCost | Premier Tech Aqua Systems India Pvt. Ltd | |
| GFS RMC Technology Pvt. Ltd | Soucy Baron Inc. | SENTRY™ Water Technologies Inc. | |