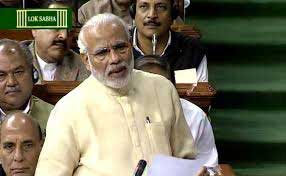 New Delhi, Feb 8 (IANS) The Union Cabinet on Wednesday approved the signing of a Memorandum of Understanding for a Secondment Programme between India and Australia that aims at better understanding of current economic policy issues between the two countries.
The MoU will be signed between India's Department of Economic Affairs and Australia's Treasury for three months, an official statement said.
An Australian Treasury official will be seconded to the Department of Economic Affairs in the Indian Ministry of Finance while one officer from the department will be seconded to the Australian Treasury for three months.
"The programme may be repeated in subsequent years with mutual consultation and after agreement on both sides," the statement said.