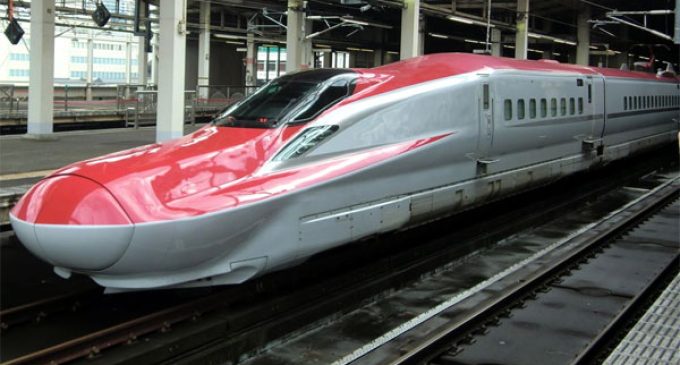 New Delhi, Aug 29 Prime Minister Narendra Modi Saturday begins a five-day visit to Japan, hoping to boost ties in infrastructure, trade, defence and civil nuclear energy. This is his first sojourn outside South Asia since he took office in May.
India has described Modi's Aug 30-Sep 3 visit to Japan as "extremely substantial". The perception is being reciprocated by Japan — Prime Minister Shinzo Abe, in a special gesture, is flying to Kyoto to receive Modi.
India is keen on early conclusion of the civil nuclear agreement with Japan, which will facilitate supply of its nuclear technology to India. The two countries have been holding talks on the issue since 2010.
With the Modi government having initiated a project for starting bullet trains in the country, that issue is also expected to engage early attention at the discussions.
While the two countries have cooperation of navies that apparently share perceptions in terms of maritime security and anti-pirate operations, negotiations are underway for sale of US-2 amphibious aircraft by Japan to India.
Ahead of this visit, both Modi and Japanese Prime Minister Shinzo Abe tweeted to display their mutual bonhomie and warmth.
Modi Thursday tweeted in Japanese to strike a rapport with the people of Japan. Abe too tweeted about him having a special place for India in his heart and Modi's visit adding a new chapter to the strategic relationship.
Abe follows just three people in his Twitter account – Modi is one of them.
Modi planned to visit Japan in July but the visit was deferred. He then wrote to Abe expressing his regret over having to put off his visit due to budget session of parliament.
Modi will begin his visit from Kyoto, a heritage city chosen for its symbolism as it is "a confluence of Indian and Japanese civilisational heritage through Buddhism".
With Modi keen on focusing on rejuvenating Indian cities, Kyoto is viewed as an example of how a city preserves its cultural heritage while also modernising itself.
External Affairs Ministry spokesperson Syed Akbaruddin said that Kyoto dovetails into Modi's emphasis on rejuvenation of cities while preserving their cultural heritage and as also his focus on "smart" cities.
Modi is keen to modernise the Hindu holy city of Varanasi, from where he was elected to the Lok Sabha for the first ever time in May, while preserving its cultural ethos and will be briefed about Kyoto's efforts in this direction.
As a special gesture, Abe will come down to Kyoto to meet Modi and host a dinner.
The two prime ministers will Aug 31 attend a public event at Toji temple, which also symbolises the confluence of Indian and Japanese civilisational commonalities regarding Buddhism.
Abe is expected to host a special tea ceremony for Modi, a gesture reserved for special guests.
Akbaruddin said that Japan visit would be "extremely substantial" and the discussions are expected to lead to an outcome that will elevate the strategic and global partnership to a new level.
He said India was looking at new vistas for Indian goods and services to Japan.
Modi will fly to Tokyo Sunday evening for delegation-level talks, with Abe hosting a banquet dinner for him.
A string of Japanese ministers will meet Modi.
Modi will address the business community at an event hosted by the Japanese chamber of commerce and its Indian counterpart. He will also visit an elementary school in accordance with his focus on education and address students in a college.
He is likely to meet the Japanese emperor Sep 2 and also inaugurate the Vivekananda Cultural Centre.
He will be accompanied by Foreign Secretary Sujatha Singh and Expenditure Secretary Ratan Watal among others.