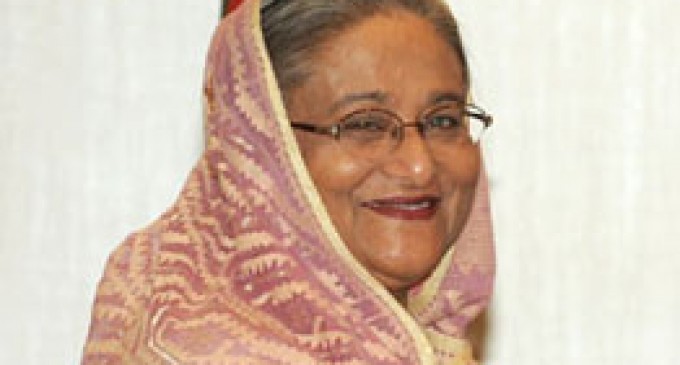 Dhaka, March 13 (IANS) Bangladesh Business Summit 2023 is being held by apex trade organisation of the country in partnership with the Bangladeshi government.
The three-day summit came as part of efforts to further boost the country's growing trade, commerce and investment sectors, Xinhua News Agency reported.
Prime Minister Sheikh Hasina inaugurated the summit on Saturday to commemorate the Golden Jubilee of the Federation of Bangladesh Chambers of Commerce and Industry (FBCCI), the country's top business body.
The summit, organised by the FBCCI in association with the Ministry of Foreign Affairs, the Commerce Ministry, and the Bangladesh Investment Development Authority (BIDA), is being held at Dhaka's Bangabandhu International Conference Center (BICC), also known as the Bangladesh-China Friendship Conference Center.
Ministers from seven countries including Britain, Saudi Arabia, China, Bhutan, the UAE, senior officials of 12 multinational companies, and more than 200 foreign investors and business leaders from 17 countries of the world are participating in the summit.
The FBCCI said the summit, envisaged to become Bangladesh's flagship business event, seeks to highlight economic and market strengths, and concrete trade and investment opportunities in the country by convening national and global business leaders, investors, policymakers, practitioners, policy and market analysts, academia, and innovators.