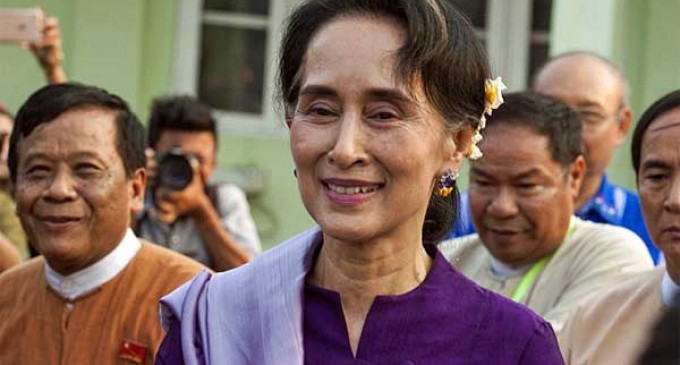 Nay Pyi Taw, March 30  Chairperson of Myanmar's ruling National League for Democracy (NLD), Aung San Suu Kyi was appointed on Wednesday as the country's new minister of foreign affairs.
Suu Kyi will concurrently hold three other portfolios in the new government led by President-elect U Htin Kyaw, Xinhua reported.
The appointment was announced by Speaker of the Union Parliament U Mann Win Khaing Than at the government cabinet swearing-in ceremony.
Approved by the Union Parliament, the three other ministries to be headed by Aung San Suu Kyi are the Ministry of President Office, Ministry of Education and Ministry of Electricity and Energy.