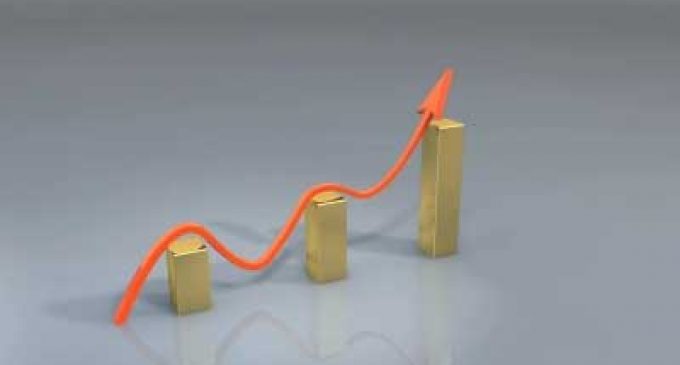 Global economic activity has a broad-based slowdown, with inflation higher than seen in several decades for many of countries in 2022. The conundrum for economic growth factors have headwinds of increasing uncertainties amidst geo-political conflicts; adversities of the trade and commodities costs; challenges of macro-economic conditions with over leveraged fiscal and monetary policies and energy insecurity.
In these trying times, the rapid economic growth recovery in Viet Nam have shown the resilience. Its economy during first nine months of this year has grew by 8.83 percent in terms of GDP with inflation and unemployment under 4%; earned US$282.52 billion from exporting with a year-on-year increase of 17.3 percent; the foreign investment capital totalled US$15.4 billion, up 16.2 percent on year; about 1.87 million international arrivals, 16.4 times higher than the same period last year.
The economy is being estimated at nearly 400 billion USD in 2022 with an income per capita of over 4,000 USD and foreign trade value of around 750 billion USD, becoming one of the world's top 20 economies in terms of international trade. The upward revision by IMF from 6 percent to 7 percent and world bank of 5.3 percent to 7.2 percent in the economic growth forecasts for 2022 for Viet Nam is the highest figure for any nation in East and Southeast Asia. Standard & Poor's credit rating for Vietnam stands at BB+ with stable outlook.
The reiteration about emergence and fast recovery of Vietnamese economy at the ASEAN business and investment summit (ABIS) 2022 on November 10, 2022 by prime minister Pham Minh Chinh amidst global slowdown has intrigued many. The assertive posture for provisioning of best business environments to attract investments, expand economic activities,  promote trades and hence per capita income of people resonated well with modern economic growth theory.This was foreseeable to those who have followed Vietnam closely for the last few decades. Progressively, Vietnam's economy is outperforming most emerging countries of its scale and attractiveness and offers a solid business climate and vision for its future.
It is continuously improving business ecosystem, and have robust free trade network with major agreements globally. Its numerous favourable business conditions include a stable political system, consistent track record of high performing economic and market growth, workforce of young and skilled laborers, central proximity to East Asia's top emerging economies, and open FDI environment.
Recent global supply chain and trade shocks, border closures and lockdowns in countries, as well as higher costs of labor have propelled Vietnam to become more competitive than China in some regards. Consequently, many businesses are turning to Vietnam as a safer or second Asia investment option for certain types of manufacturing, product assembly and other downstream services. Foxconn, the prominent electronic manufacturer that contracts with all major technology companies, including the behemoth Apple, announced invest of $300 million in a new factory in northern Vietnam. Google have announced it plans to shift as much as half of the production of its Pixel Phones to Vietnam, while Microsoft has utilized Vietnam for some of its Xbox production. Major companies like Adidas, Nike, and Samsung, among many others, now have a manufacturing presence there.
Viet Nam has also become a key part of the global supply chain for textiles, footwear, and electronic manufacturing: textiles and footwear made up 20 percent of its exports, while electronics and electrical equipment made up 40 percent. Not surprisingly, Vietnam's foreign direct investment (FDI) has grown over 400,000 times, from $40,000 in 1986 to around $16 billion in 2022. This explained thatVietnam has emerged as a stable manufacturing hub.
Expanding Indian Economy with transformative measures
Despite the headwinds of global slowdown in recent times, 5th largest economy of world, that is, Indian economy, is navigating the growth trends in range of 7-8 percent and reckoning as the fastest in largest economy globally. The government has focussed on infrastructure. India has begun to invest 1.4 trillion USD in infrastructure during 2019-2023. Infrastructure-related operations made about 13 percent of the $83.57 billion total FDI inflows in FY2022. Further India's infrastructure investments are anticipated to grow faster than its GDP growth.
The large projects of highway construction with 2,500 KM of access control highways, 9,000 KM of economic corridors, 2000 KM of coastline and land port roads, 2,000 KM of strategic highways to secure land border area of the country are among fast track projects in India under infrastructure. The government production linked incentive (PLI) schemes are aimed to augment investments, productions and domestic job creations especially in highly import depended goods in the country. The policy supports are also effective to support Indian large conglomerates to augment investment in India in collaborations with foreign firms. India is the third largest country for energy consumption in world. Recent headwinds in energy availability and costs have reinforced Indian commitment to drive the large scale projects in solar, winds and other renewable biofuels with suitable fiscal and grid-based infrastructural policy supports.
The National Skills Development Mission to train over 400 million persons with different industry relevant skills in India are now supporting the productive segments of economy to gain in speed and scale further. Another large government driven Digital India program is empowering people and knowledge economy albeit large investments are being committed by big corporates. India's commitment and policy reforms under digital transformation would be key elements in provisioning inclusive and cost effective accessibility of digital driven economy.
Growing opportunities for India-Vietnam economic relations
India realises that Vietnam is a potential regional power in South East Asia with great political stability and substantial economic growth.The bilateral trade between the two countries registered a significant growth since 2000 when it was only $ 200 million to 2021-2022 reaching to  US$ 14.14 billion and that in 2021-2022. Currently, India is one of the top 8th trading partners of Vietnam while Vietnam is the 15th largest trading partner of India and the fourth in Southeast Asia. Vietnam is trying to diversify its trade and intends to make use of India's growing market.
The key Vietnamese exported products to India are mobile phones and components, computers, electronic products and components, chemicals, plastics, rubber, coffee, pepper, and cashew. The main Indian exported products to Vietnam are iron and steel products, textile materials, fishery, corn, pharmaceutical, and pharmaceutical raw materials; auto spare parts.
The drivers for the growth of trade and commerce are both strategic and economic for both countries. India is pursuing the Act East Policy and is working to make Indo-Pacific free and open, that will promote Security and Growth for All in Region (SAGAR). Vietnam's active role and support is critical for this. Both the countries desire to do away from the dependence on China. The problem related to supply chain emerging in the recent years, has also pushed them to consider an alternative supply line. Moreover, both the nations desire stable, open, free and inclusive Indo-Pacific Ocean region. Thus, both have common objectives.
As tech giants, notably Apple, Google, and Samsung, are expanding operations outside of China, India and Vietnam are becoming the two most promising destinations.Investments from these global corporations are pouring in both countries by virtue of distinguished propositions.  Although India's economic structure is significantly larger, becoming attractive for cheap labor and a large market, Vietnam obtains other notable advantages that promote stability for investors, global volatility notwithstanding.
Now India performs more practical and drastic policies to enhance the country's status within the global supply system. Accordingly, one of the prominent goals of the government of India is to boost India's manufacturing capacity with the "Make in India, Make for World" initiative launched to boost investment and development of more than 20 industries, underpinning India's focus to grow with manufacturing hubs.
Following this, India launched the "Atmanirbhar Bharat (Self-Reliant India Scheme)" in May 2020 to boost domestic production. In addition, the government heavily spent  US$20 billion to entice foreign companies to shift production to India. In October 2022, Modi recently approved the "PM Gati Shakti" project with a budget of US$1.2 trillion to seize factories from China.
Vietnam has set the priorities includes national digital transformation, development of a digital-based economy, greater stress science and technology development and creating more conducive environment for business development as well as for manufacturing concerns. These make the prospects for further growth of trade and commerce between India and Vietnam bright in the coming period.
Views are personal. Ajay Kumarwas a 'Senior Research Associate' at Centre for Policy Research (CPR) New Delhi, engaged for policy research on the manufacturing sector and foreign trade. He started following the Viet Nam as focus country since his engagements as Economist with Confederation of Indian Textile Industry (CITI) looking over trade and investments in textiles value chain in India and abroad.